First off an Ex is an Ex for a reason most of us do not want to have anything to do with them. HOWEVER, some of them always find ways to get back in our lives.
Here are 5 obvious signs that show that your Ex wants that old thing back.
Your Ex Tries To Stay  In Contact With You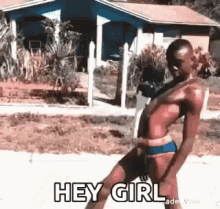 Is your ex randomly texting you, viewing your snap stories, liking your old pictures or sliding in your DMs? Chances are they are trying to get you back on your team.
Your Ex Keeps Asking Your BFF's About You
If your ex-wants to know how you are doing, they may not be bold enough to ask you directly so they will go to the next best thing – YOUR BFF. It's a different thing if your bestie brings you up in a casual conversation, but it's a whole different vibe if your ex is always bringing you up.
Your Ex Keeps Randomly Bumping Into You
If you and your ex-share mutual friends then bumping into him/her is inevitable. However, if that's not the case and you bump into your ex everywhere you go then chances are he/she is trying to be seen by you and you are officially being stalked.
Your Ex Wants to Know Why You Broke Up
Listen there is nothing wrong with taking a trip down memory lane and reminiscing on old times but we are not about to keep talking about and meeting for "closures"; that means they are not over you yet. Moving on means not caring about the cause of the breakup or needing to prove how much they loved you.
Your Ex Gets Jealous About Your New Bae
If your Ex is truly unbothered they wouldn't be worried about your new bae, would they?… Your Ex shouldn't be upset or jealous when they see you with your new boo or when you post your bae on social media. Please move on.
If you are experiencing any of these signs but you are 100 per cent you are done with them; JUST BLOCK THEM!!!
If you have a story you want to share with Kuulpeeps and the world, please do hit us up on Facebook, Twitter, Instagram or on WhatsApp (0500-002686)