It must have been pretty difficult for Prince Harry to go through his wedding without the presence of his mother.
Nineteen-year-old Diana became Princess of Wales when she married the Prince of Wales on 29 July 1981 at St Paul's Cathedral, which offered more seating than Westminster Abbey, a church that was generally used for royal nuptials.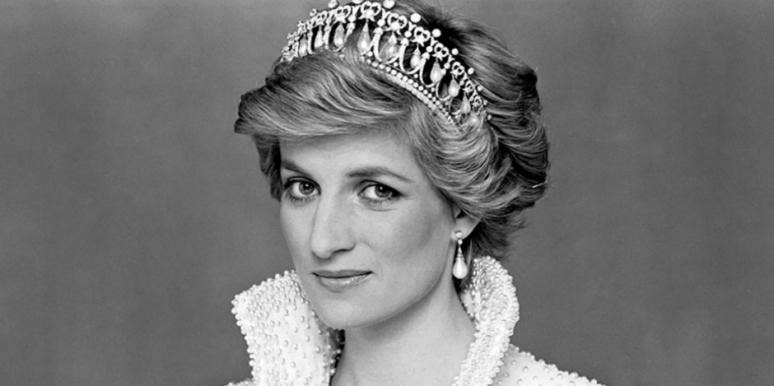 The service was widely described as a "fairytale wedding" and was watched by a global television audience of 750 million people while 600,000 spectators lined the streets to catch a glimpse of the couple en route to the ceremony.
Princess Diana had her first child, Prince William on 21 June 1982 and Prince Harry her second child on 15 September 1984.
On 31 August 1997, Diana was killed in a car crash in the Pont de l'Alma tunnel in Paris. The accident also resulted in the deaths of her companion Dodi Fayed and the driver, Henri Paul, who was the acting security manager of the Hôtel Ritz Paris. Diana's bodyguard, Trevor Rees-Jones, survived the crash.
Prince William was 15 years old and Prince Harry was 13 years old when their mother died. That pretty much explains why Prince Harry couldn't do without the mummy factor at his wedding.
Take a look at some of the things the Duke & Duchess of Sussex did to make sure the memory of Princess Diana wasn't forgotten at their wedding.
They left an empty seat by Prince William during the service at St George's Chapel
White garden roses which happen to be the favourite of the late Princess were added to Meghan's wedding bouquet.
They didn't leave their mothers family out of the wedding. They invited the Spencers to be a part of their big day
The sister of Princess Diana, Lady Jane Fellowes gave one of the readings during the service
Considering how big his mother was about charity and philanthropy, Prince Harry and Meghan asked the teeming supporters that were present for the wedding to donate their widows' mite to any of the 7 charity organisations that they chose.
Harry included two diamonds from Princess Diana's collection in Meghan's engagement ring.
As custom demands in the royal family, the prince is supposed to present his bride with jewellery on their wedding day. Prince Harry will be giving his bride jewellery from his mother's collection.
All these just to make sure Momma Bear was a part of his big day
If you have a story you want to share with Kuulpeeps and the world, please do hit us up on Facebook, Twitter, Instagram or on WhatsApp (0500-002686)