Narrowing is when your roommate asks you to leave the room so he or she can be alone with bae. It's common on every campus and boys suffer the worst of it.
My name is JPK and I am a victim of narrowing.
It all started one particular day when I was in my room, minding my own business. My roommate was also around, working on his laptop.
And then his bae walked in.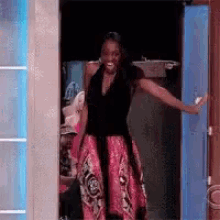 I thought nothing of it at first. It wasn't a big deal cos she always comes around, but this time, I noticed things started getting hot between them. I could feel the heat but I was cold and just trying to get some sleep.
Then I felt someone's eye piercing a hole in my back, I turned around only to see this guy (my roommate)  looking at me strangely! He was nodding at me without talking and I was confused at first cos I knew I hadn't said anything for him to nod in agreement.
Then it clicked!
An empty room, a guy and his lady, and me…ohhhhh.
Fast forward, two minutes later, I'm standing on the balcony, on a cold, rainy evening, while the couple gets it on…for HOURS!! Then I started to think "Why me!!??"
It was depressing.
Look, I know you love your partner and all and sometimes you feel the need for the extra physical contact, but have you considered the roommate factor? It's my room as much as it's yours! I've got that right to privacy too and one can't kick his roommate out just like that, for hours! As much as I had a right to say no, the bro code (the universal laws that list how guys should treat other guys) forced me to just bear it cos they will respect my privacy when it's my turn, right?
It is a tricky aspect, but there are a lot of issues regarding this and I have some tips on this: the communication aspect won't be bad guys. Tell your roomies days ahead so they would be on alert! Respect them, especially if they're doing something in the room on the narrowing day. For heaven's sake, I was trying to sleep after a very long and hard day!!
I have no problem with narrowing, unless you do it on my bed then that's a problem, but if I'm not busy or you informed me beforehand, I wouldn't mind leaving you to heat up. Just that you'd have to be quick about it cos like 3 or more other people use the room so… don't use an hour for the stuff, 30 minutes max. OKAY?
Thank you!
So, dear narrowers, show mercy wai and dear narrrowees, take heart, it shall be well.
Written by a victim of Narrowing: JPK.
If you have a story you want to share with Kuulpeeps and the world, please do hit us up on Facebook, Twitter, Instagram or on WhatsApp (0500-002686)