Jochebed Adwoa Sutherland, past Student of Holy Child Senior High was awarded as the Best WASSCE 2017 student.
As the overall Student, she took home $800 from WAEC, got a full scholarship from UMB and received a laptop as well. She's just 18 years and a few months away from turning 19!!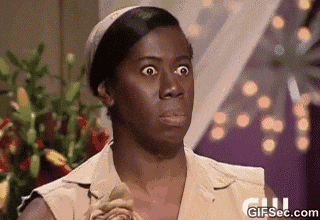 We found out that she is a student at the University of Ghana Medical School and we just had to ask her a couple of questions. Mind you, it wasn't easy, medical student and all. But we found her just to satisfy our curiosity!
Kuulpeeps: Hi Jochebed.
Jochebed: Hi
Kuulpeeps: So…How's level 100 like?
Jochebed: Different. That's the one word that captures it.
Kuulpeeps: Aaaand how's the experience been like?
Jochebed: Level 100 first sem was just adrenaline 24/7 !!! Lol Thank God I am good with directions because I would have gotten lost all the time. It's been great though😂
Kuulpeeps: lmao. How different is it tho?
Jochebed: Different, like Venus and Mars. SHS is structured; there are fixed systems like when to eat, what to wear, where to be at which times. In the university you make your own systems, you don't follow to a large extent. It has its pros and cons: One, you get to build yourself and you become more responsible, on the other hand, you can lose yourself in the fast life really quickly!!!!!
Kuulpeeps: Were you surprised when you were told you were the best WASSCE Student?
Jochebed: Yes!!! Very!!!
Kuulpeeps: ay!! Didn't you know you were a shark like that?
Jochebed: lol!!!! It wasn't something I planned for. Yes, I may have thought of it before but…only in passing. It was never a goal for me. I had specific goals like make sure I make 8As, get into med school, do well in the NSMQ😂….even learn how to speak Spanish in 40 days but not this😂. It's like a gift from above you know.
Kuulpeeps: Eish!!! What's your study plan like go? Teach us! We want to be like you.
Jochebed: Truthfully I don't have one really. I just map out daily, which areas I need to cover and make sure I do it before the next day. People have timetables and all but 😂I have daily maps which are part of a bigger map.
Kuulpeeps: Complicated genius.
Jochebed: Eii😂😂…nahh I just do what works for me…
Kuulpeeps: Why did you choose to study medicine?
Jochebed: I don't have a single definite reason I guess, but one of the main reasons is my mum. There's a lot behind that that I can't share but she is one main motivation. Apart from that, medicine I believe enables people to express a very vital human trait: care for others. It's a great responsibility most especially for surgeons knowing that the calls you make can end or extend a life but… in the end, it's fulfilling.
Kuulpeeps: How was it like? Choosing medicine and wondering if you'd get in or not?
Jochebed: Well medicine is one of the competitive programs so I knew that to secure a place I would have to work extra extra hard. I applied for both KNUST and UG to be on the safe side 😂. And God being so gracious I got admitted into both as a regular.
Kuulpeeps: What have you learned from life in the University?
Jochebed: One thing that I have learned so far is that to survive in the university you have to be quick to adapt. You can't be rigid in your learning patterns and your time management is of utmost importance.
Kuulpeeps: That's completely true! Thank you, Jochebed for your time.
…and then she disappeared because…time management. She has to go study!!
If you have a story you want to share with Kuulpeeps and the world, please do hit us up on Facebook, Twitter, Instagram or on WhatsApp (0500-002686)