Forget the days of the Pharaohs fam, there's a new King of Egypt who wears the color red to perform his kingly duties…
Mohammed Salah!!!
Can we just create a show for him already?  Let's call it the 'Did You Know' show
Did you know he's the first Liverpool player to reach 20 goals in 25 league games for Liverpool?
Did you also know Hazard has never scored 20 goals for Chelsea in a season and Salah has scored 31 league goals already?
Did you know that Salah's betting odds to reach 20 goals by the end of the season was 100/1?
Did you know he scored a goal against Spurs 'only Messi is capable of scoring'
Did you know he's Liverpool's top scoring player for this season?
Did you know he has the most goals (43) in Europe's top 5 leagues, beating Ronaldo (42)
Did you know he has the most goals by an African player (10) in a Champions League season?
Finally, did you know he was rejected by some blue team only to be replaced by players like Giroud and Bakayoko?
Now let's tell you why he's the King of Egypt!
First off, just like the King that he is, he gave his shirt to a kid who's holding a card with his name even though Liverpool drew. 
https://twitter.com/DeanCoombes/status/960223721373032449
2. At 25 years, he's still playing football like 18!
3. He's the highest scoring Egyptian player in the League (31 goals), beating Ahmed Mido's (22 goals) record.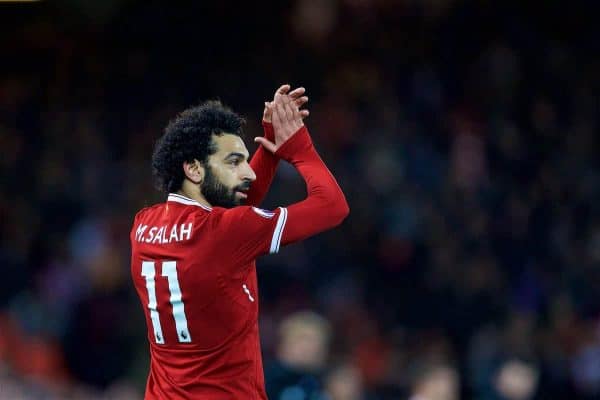 4. Salah has been conquering nations for more than a decade. From Egypt to Switzerland (FC Basel) to Italy (Roma) to England (Chelsea, Liverpool).
5. On several occasions, he's carried the weight of his team at his back, leading them to victory a number of times.
6. Let's not forget that he's taking the Egyptian National team to the World Cup in Russia. 
7. Streets have been named in his honor, as well as a school in the city of Basyoun.
8. He has been promised a piece of land in Mecca.
9. There are images of Salah all over Egypt.
10. He used his Egyptian powers to turn Vertongen into a statue.
https://twitter.com/AdamJosephSport/status/960411674401361920
So there you have it, we doubt there will be a Moses to stop this new King. The English Premier League belongs to him!
Loading ...