Money Laundering is a crime by all standards and we are not encouraging anyone to partake in it hence the description of it as one of the worlds worst crimes.
But on the other hand, you cannot help but marvel at how some individuals were able to do it for quite a while and they were even able to amass so much wealth.
Some of them were even celebrated at some point and became popular because of that.
SEE ALSO: Young Ghanaian Millionaire Ibrah, Has Been Picked Up By Police
We want to take a look at the worlds ten Best (because they did it so well) and worst (because it's a crime) money launderers of all time.
President Suharto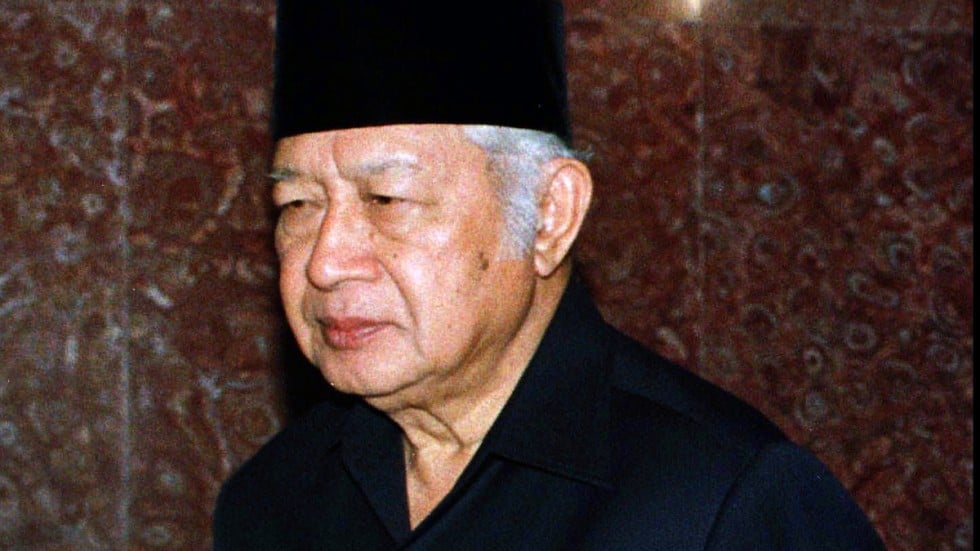 Suharto was President of Indonesia from 1967 – 1998. Soon after his forced resignation, Time magazine published an article alleging it had traced some $15 billion in wealth accumulated by his family in 11 countries. The magazine also documented more than $73 billion in revenue and assets that had passed through the Suharto family's hands during his tenure as President of Indonesia. He is number 1 on Transparency International's list of most corrupt leaders. He is believed to have laundered between $15 -$35 billion. In his mid-eighties, Suharto was considered too old to be brought to trial and died in 2008.
Pablo Escobar
He is regarded as the richest and most successful criminal in world history. In 1989, Forbes magazine declared Escobar as the seventh richest man in the world, with an estimated personal fortune of US$ 9 billion. He and his brother's operation was so successful that at its height they were spending  US$1,000 a week just purchasing rubber bands to wrap the stacks of cash. Also, since they had more illegal money than they could deposit in the banks, they stored the bricks of cash in their warehouses, annually writing off 10% as "spoilage" when the rats crept in at night and nibbled on the hundred dollar bills. He is believed to have laundered between $5 -$10 billion. Confined in what became his own luxurious private prison for several months in 1992, he escaped after hearing he would be transferred to another prison and was killed a day after his birthday.
Ferdinand Marcos
Marcos was a lawyer who ruled as President of the Philippines from 1965 to 1986 before being overthrown by a popular people's revolt. He is number 2 on Transparency International's most corrupt leaders list having laundered billions of dollars of embezzled public funds through the United States, Switzerland, and other countries, during his 20 years in power. His wife, Imelda, famously left over 2,500 pairs of shoes in her closet when the pair fled Manila. He is believed to have laundered $5Billion – $10 Billion. Marcos died of a heart attack in 1989 while in exile in Honolulu, Hawaii, awaiting his trial.
Dawood Ibrahim
Dawood Ibrahim is accused of heading a 5,000-member criminal syndicate that operates mainly in Pakistan, India and the United Arab Emirates. It is alleged that he has managed to launder billions of dollars through the Hawala financial network. He is also thought to have been the organizer and financier of the 1993 Mumbai bombings and laundered vast amounts of money on behalf of Osama Bin Laden.  In 2003 the United States declared Dawood Ibrahim a "global terrorist". He has an estimated wealth of about US$5 billion. He is believed to have $3-$5 billion. He remains free and his whereabouts are unknown although he is thought to be currently living in Pakistan.
King Leopold II of Belgium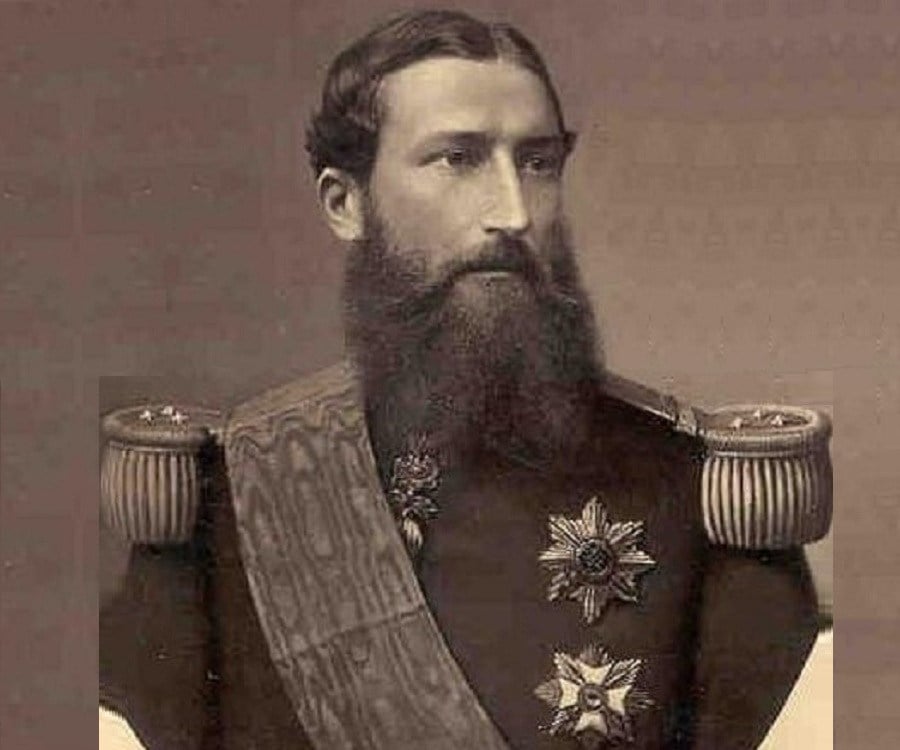 In 1885, on condition that the inhabitants were to be brought into the modern world and that all nations be allowed to trade freely with it, Leopold was effectively appointed the patriarch and benefactor of the Congo Free State by the world's most powerful nations. However, he soon closed all borders, took personal control of all business, and turned the country into a slave labour camp brutally administered by his thugs. He secretly channelled the huge gains from the Congo (for eight years in the 1890's the Congo was the world's largest supplier of rubber) through several trading companies which were wholly owned on his behalf by a private holding company.  Much of the ill-gotten gains were used to finance the construction of major public buildings in Belgium, which were eventually settled into a Will Trust for the ultimate benefit of the people of Belgium. By 1907, when King Leopold was forced to relinquish control to the government of Belgium, the population of the Congo had halved from an estimated 20 million to ten million. He is believed to have laundered pretty well the whole GNP of what is now the Democratic Republic of Congo for 22 years. The Belgian Government bought Leopold's rights 'in gratitude' to the Congo for about US$5 million.
Mobutu Sese Seko
Mobutu was President of the Democratic Republic of the Congo from 1965 to 1997. He is number 3 on Transparency International's most corrupt leaders list having embezzled an estimated US$5 billion – much of which has never been recovered. Mobutu was known to regularly charter a Concorde from Air France for personal use, including shopping trips to Paris for himself and his family. He died in exile in Morocco in 1997. He is believed to have laundered an estimated $5 billion.
Sani Abacha
Sani Abacha was a military leader who became President of Nigeria in 1993. During his 5 year regime, he and his family managed to syphon out of the country's coffers a total of £3 billion.  Abacha is listed by Transparency International as the world's fourth most corrupt leader in recent history. He died suddenly in 1998 at the age of 54 years and was buried immediately without any autopsy, fuelling rumours that he'd been poisoned. He is believed to have laundered an estimated $3 billion.
Al Capone
Alphonse "Al" Capone or Scarface is probably the most famous of all mob gangsters. He created a criminal organization in America in the 1920s, during the US Prohibition Era, grossing an estimated $100 million of illegally gained proceeds annually, which he laundered through a series of businesses. Famously, his subsequent incarceration in Alcatraz in the 1930s was not as a result of money laundering or his criminal activities such as bootlegging, prostitution and gambling, but in fact was as a result of being found guilty of tax evasion. He is believed to have laundered an estimated $1 billion and he served seven years in prison (for tax evasion).
Meyer Lansky
Meyer Lansky is recognized as the father of the modern form of money laundering. In the 1930s, he was the first to use the Caribbean to hide the criminal proceeds that had been laundered through Casinos in Las Vegas, before moving to Cuba where he oversaw gambling concessions. Later in life, Lansky would hold untold millions in Swiss bank accounts and in banks and corporations in Hong Kong, Israel and throughout South America. He was an expert at exploiting flexible governments and their officials and was never convicted of any charges brought against him. He is believed to have laundered about $1 billion.
Semion Yudkovich Mogilevich
Born in Ukraine, Mogilevich is believed by European and United States federal law enforcement agencies to be the "boss of bosses" of most Russian Mafia syndicates in the world. Mogilevich's nicknames include "The Brainy Don" because of his business acumen, and he has been called "the most dangerous mobster in the world". Mogilevich was arrested in Moscow in 2008, for suspected tax evasion but was released less than a year later. The Russian interior ministry stated that the charges against him "are not of a particularly grave nature". He is on the FBI 'Ten Most Wanted list'. He is believed to have laundered an estimated amount of more than $1 billion.
If you have a story you want to share with Kuulpeeps and the world, please do hit us up on Facebook, Twitter, Instagram or on WhatsApp (0500-002686)