Kuulpeeps Campus!!!
Let's talk about sex, shall we?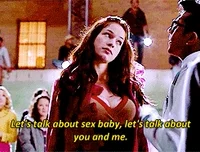 In Ghana, most people find it hard to talk about their sexuality, or even open up about a topic on sex. We don't know whether this applies to other cultures, but it sure is in the Ghanaian culture. Most parents feel shy to talk to their children about sex.
If you are already in the sex world, then you might already know these tricks. for those who are new, Kuulpeeps has these 411 for you.
A set of contraceptives
It is always advisable to carry a contraceptive with you at all times. For the ladies who would love to start getting it down with their loved one or try to get adventurous, it is prudent of you to carry a contraceptive with you at all times.
This is because you would not want to get bƐlƐƐ (a baby) at an unexpected time in your life. Don't wait for him to score a goal. lol*. Also, depending on your preferences and your menstrual cycle, you can go for any contraceptive that suits you.
SEE ALSO: Guys!!! What You Need To Know About Contraceptives
2.  Condoms
Wear condoms when having sex with your partner or loved one.  If you're on the pill or have an IUD, both extremely effective birth control methods, then you might think you're safe and set. No babies? No problems. Don't be mistaken. Condoms are always a good idea. Sexually transmitted infections (STIs) and HIV/AIDs are real. It takes a lot of money and time to get treated for STIs. Try to protect yourself against those too.
Never keep them in your wallet, pocket, bag, or places of high friction. Try to keep them in air-controlled room-temperature locations, or perhaps in an air-conditioned room, for as long as possible. A safe space in your room should be fine.
3. Testing Kit
This might look extra but trust me, it is for your own good. There are people who would like to have multiple sex partners from different locations. Give them your location, and they are there to fire. If you want to be adventurous by travelling to various countries to have various types of sexual experiences, then honey, you do need a testing kit. A testing kit that contains tools for testing for HIV/AIDS, and some STIs, and also to make sure the person you are getting in contact with has no infections which could harm your health.
4. Keep it clean
Sex can be fun, but having UTIs is not a pretty experience and sex can cause them if you don't wash up. So do keep it clean. Keep things all neat and tidy so bacteria doesn't infect your urinary tract. Don't mix butt stuff with vulva stuff without cleaning up. Urinate after sexual activity, and shower if you can! I repeat, shower if you can. Even if it takes you to make out with your partner in the bathtub, please do shower. Stay hydrated always. No one wants to be in pain when they pee, so keep your hygiene in mind.
5. Talk to your partner
Whether you're in a committed relationship with your sexual partner or having one-night stands, try to figure out the sexual history of your partner. It is very important. The three important conversation topics could be about safer sex, boundaries and desires. Having the safer sex talk means discussing STI status, what contraception is being used if the activity could cause pregnancy, and any other health issues, like chronic pain, that could influence comfort or safety during sex that a partner should be aware of.
For people who are into having casual sex, asking about their "number" or the last time they got tested might feel like it is a killjoy, and maybe it will. But it will also kill the mood when you have to call up your sexual partners and tell them you got an STD. That wouldn't be fun at all. These conversations can be awkward, so maybe try and ease into them. Or perhaps you can start off by asking them about their favourite sexual positions, or which parts of their bodies make them tick.
6. Talk to your doctor and go for regular check-ups
Do you have birth control pills? Check. Do you have condoms? Check. And the list goes on and on.
Besides just birth control and STDs, paying your doctor frequent visits, and getting your reproductive health all checked out is super duper important. Yearly check-ups help you know if everything is okay down region, or if there are any issues that you need to address.
The best person to talk to about your sexual health questions could be your mother or find a doctor you trust and feel comfortable talking to. There are a lot of conversations to be had. Which STD tests might be appropriate for you and your partner? What if your partner resists using a condom or isn't attuned to your comfort level regarding birth control? These are a few questions to consider.
If you have a story you want to share with Kuulpeeps and the world, please do hit us up on Facebook, Twitter, Instagram or on WhatsApp (0500-002686)