If you haven't seen Black Panther yet then you must be a walking dead!
The movie has been hitting the box office hard since its opening in cinemas.
The movie has officially made more than $1 billion in the global box office.
But hold on, it isn't the biggest grossing movie there is.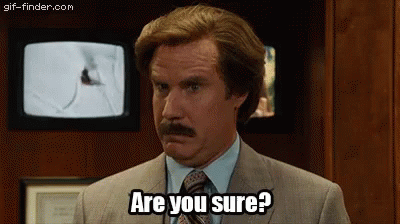 Yes, we are and it isn't even ranked among the top 5.
Hold on, it's not in the top 10 or even the top 20!
It lies at number 21, right above DC's Batman: The Dark Knight.
We will run you through the top 10 biggest grossing movies at the box office.
Before that, did you know the top two movies were directed by the same director?
His name is James Cameron.
Guess you now have an idea what the biggest movie is; let's run you through the list.
10. Frozen ($1,29b)
Let it go, let it go… don't be surprised Frozen is on this list. Everybody was in love with this animation, yes everyone! From kids right up to grandparents. No wonder it is the only animation on this list.
9. Star Wars: The Last Jedi ($1,33b)
Just like the previous Star Wars movie, this movie made a lot of money in its opening week. Most of us here might not be Star Wars fans but hey, this movie is a big hit out there.
8. Harry Potter and the Deathly Hallows – Part 2 ($1.34b)
Previous Harry Potter movies did well at the box office, but the final part of the long sequel is what stole all the money. Everyone wanted to know how it was gonna end.
7. Avengers: Age of Ultron ($1.40b)
This is Marvel's second movie to make it into the top 10.
6. Furious 7 ($1.51b)
This was our beloved Paul Walker's last appearance in the sequel. Maybe his death is a contributing factor to the movie's success.
5. The Avengers ($1.51b)
This is currently the biggest superhero movie and it has made over $1.5 billion.
4. Jurassic World ($1.67b)
If you had seen the old Jurassic Park movie, Jurassic World was a better remake of the movie.
3. Star Wars: The Force Awakens ($2.06b)
This was the first Star Wars movie in a very long time and movie lovers had no chill.
2. Titanic ($2.18b)
This was James Cameron's biggest movie before Avatar. Who doesn't love the beautiful love story of Jack and Rose? Well, the movie made so much money across the world and it also launched the careers of Leonardo DiCaprio and Kate Winslet.
1. Avatar ($2.78b)
All hail Avatar!!! the biggest movie there has ever been. This movie was lit!!!James Cameron directed and produced this movie and it featured Sam Worthington and Zoe Saldana
With the rate at which Black Panther is rising, let's just hope that it gets to number one.
If you have a story you want to share with Kuulpeeps and the world, please do hit us up on Facebook, Twitter, Instagram or on WhatsApp (0500-002686)