We really can't catch a break from this Shatta Wale and Stonebwoy fight, abi?
We assumed that after the whole thing about Stonebwoy reportedly quitting Zylofon Media died down, Stonebwoy and Shatta Wale would also take a break.
See Also: A Timeline: Chronicling The Stonebwoy Zylofon Media Fiasco
But boy, they are still going at it.
Recently, Stonebwoy claimed he was lyrically better than Shatta Wale and we all know that Shatta Wale is not the type that will take a punch and not hit back.
See Also: A Woman Was Reportedly Arrested For Filming Shatta Wale's Altercation With Police
His Facebook timeline is so lit today with back to back attacks on Stonebwoy- even Stonebwoy's former boss, Samini got his first share of the insults.
"Ibe so you ppl lie Samini aaaa now I don't even see HGF anymore ..Ebini nation fuor eeeiii am ready oooo am ready ..come chop your shit on my wall cuz u guys said it yourselves. Ebini natives😂😂😂😂, I say it again Stonebwoy be the most stupid dancehall artiste ever ….stop deh play free shows and support your fans ..they are shy to tell you and am telling you ..Ibe so your father Samini do now car sef dem for buy for am .. be serious," Shatta Wale said in one of his many posts.
See Also: Video: Shatta Shows His New Zylofon Mansion
ok, wait… we find it hard to believe that Samini can't afford to buy a car…. what?
Anyway, Stonebwoy is Shatta Wale's main target so he aimed at him again, accusing Stonebwoy of being selfish and unable to help the people in his Bhim Nation movement.
See Also: Stonebwoy Says He Married Dr Louisa Ansong Because He Didn't Want "Baby Mama Drama"
"The strong man fights for himself but the Strongest Men Fights For Others. I am fighting for A better And Wealthier Music Industry, StoneBwoy what are you fighting for? .. if not yourself .. I never claimed humble cos I know humble won't Liberate the Game," he said and signed off with the hashtag "#NoMoreMercy4TheCripple".
Is Shatta Wale blatantly calling Stonebwoy "cripple" a low blow even by Shatta Wale standards?
Now we're are just waiting for Stonebwoy to hit back.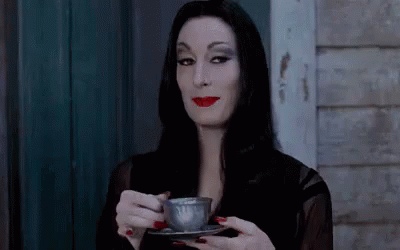 We are here for it!
If you have a story you want to share with Kuulpeeps and the world, please do hit us up on Facebook, Twitter, Instagram or on WhatsApp (0500-002686)