Whoa peeps! Can you believe the semester is gradually approaching its grave? Interesting, right?
It looked like school had just begun some few days ago but the 'rush hour' is almost here! IAs, assignments, projects…so much to do yet so little time!!
It is usually during this period that students don't have time to cook, clean their rooms and even wash their clothes.
But hey! Don't let this rush hour disturb you at all. You still have to keep your room clean, not because you're more likely to get all dem fine boys and girls visiting often but because Cleanliness is next to Godliness.
Now what if we told you that you can keep your stuff clean while you put your full focus on your academic work?
What if we told you lazy ones (don't be ashamed to own it) that you could lay in bed while someone makes your room look and smell good?
It's awesome right??
Allow us introduce you to..Dustoff Limited!!
Dustoff is a group of young ladies (students of course) who have decided to take it upon themselves to do what you hate to do for a teeny tiny fee!!
They know you don't have the time to do the dishes and clear the sand off your room floor, which is why they want to take care of you!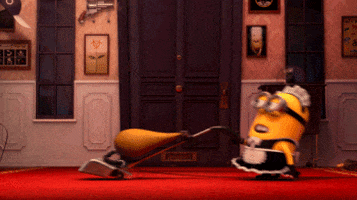 All you have to do is to wake up, brush your teeth, take your shower and leave the rest to them.
DUSTOFF takes care of student rooms and offices on campus. They cater to your bathroom and toilet, mopping, windows, laying of bed, clearing of cobwebs, air refreshner, etc.
They are very enthusiastic about what they do so no need for you to worry at all.
You see? Now make sure you contact them on +233 208548891, or +233 247 081 550, or +233 266 445 555, or email them via [email protected] and focus on your studies!