If you're in level 100 – 300 , keep reading, you'll learn something, but if you're in final year, pay close attention to these tips!!
It's your final semester, you're trying to drag yourself from 0-100. You know that any moment from now, your parents will be asking "Kofi nti graduation, how far?" You're panicking cos you're down there with the dregs of all GPAs and you need a miracle! Say no more!
Sarbah field.
Take a trip to the holy grounds of Sarbah field or Gethsemane (LizAlex) and pray your heart out! Jesus is here for you. He will answer you. See, roll the "tongues" out and "Kabay" your heart out. Thump that Bible like a bass drum! If you like, get some olive oil and anoint yourself everyday! You're at war with your spiritual GPA and you NEED TO WIN!
Now that we've tackled the spiritual side and slayed the GPA Goliath like the David we are, quick question: do you have a boyfriend/girlfriend? Do you? If you answered yes, then I'm sorry but…
BREAK UP! BREAK UP AT ONCE!
See erh, to raise that GPA, you don't need all these distractions: "Baby where are you?" "Sweedy I'm hungry. Can you get me food from night market?" "I came to your room, where did you go?" "You were supposed to call me at 6 but you called at 6:05 WHY,?!" "Who's that boy lying on your bed!?"x
See? Stress!
All the making time to talk and meeting up on the stairs to press each other late at night can be used to read a couple of slides! Look, you can actually finish an assignment days before the due date.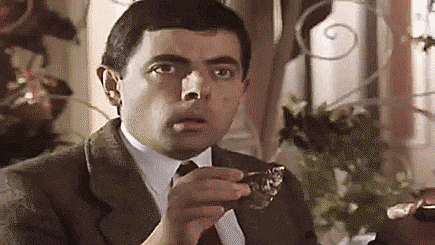 Shocking right? But it's possible! So break up, nurse that heartbreak now! so that you will be revitalized in time for exams.
Thank us later.
Now to the people living their 'best lives'. You guys have chilled saa it's okay ah! From level 100 aaaaa to now you've been at every party and been to every club. You've even packed for REPU already. See erh, it's okay. Unpack those clothes. You've had years of fun issokay. Let those who haven't been to Repu hallweek go. Just grab your books and camp in the reading room. You dunno where that is? Just ask okay, ask and start studying, cos we want to take pictures with you on graduation day okay.
Now for some of you, your GPA is almost dead. You never went to any class, not because you were out chasing money or anything but because you wanted to sleep and watch movies. You've had resits saaaaa you can even foresee some more resits. For you dierr, you need to combine the spiritual warfare with serious begging. Just go to the lecturers and TAs and tell them "Dear sir/madam, I really cannot brain anymore. I can't resit another course. Use Jesus face to look at me and help me. Please!"
Stay strong. We will be praying for you too.
But…seriously, guys, it's not too late to raise that GPA. Go for lectures, do your assignments, go for tutorials, befriend that shark, have study groups, start studying now and spoil there during IAs and exams and watch that GPA round up nicely. It's not really hard. You just have to sit up and you'd be surprised.