Botanically, the African star apple is known as Chrysophyllum albidum, it is a common seasonal fruit in our beloved Ghana.
The Gas, Hausa, and the Ewes call the fruit "alasa" It is known as Alasema" to the Twis and Fantes. To non-Ghanaians in the Western World, it is known as the African Star Apple or White Star Apple. Personally, it is one of my favourite fruits. This motivated me to do some research to know if this favourite fruit of mine is worth the love I have for it. My research findings are as follows:
Nutritional value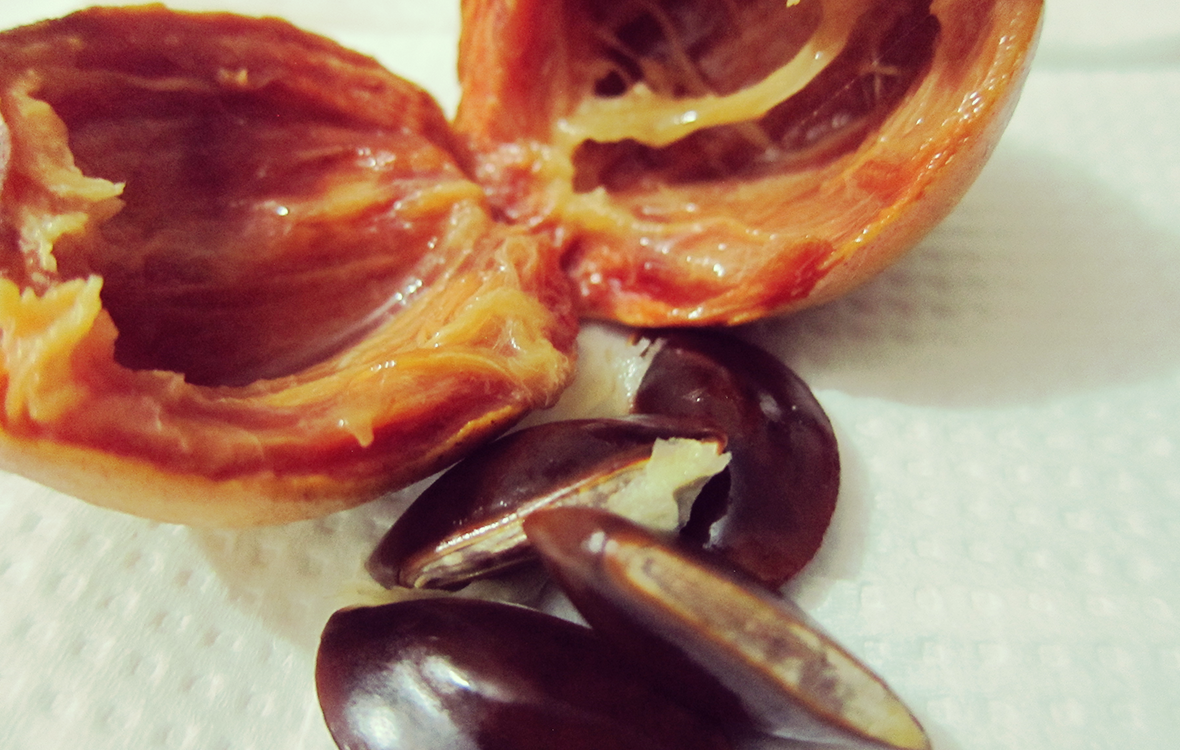 Research conducted by the African Research Review reveals that the African star fruit contains some of the vital nutrients needed by the body in daily doses. For example, the fruit is an excellent source of calcium and vitamin C, which goes a long way to strengthen bones. According to Professor Ignatius A. Onimawo of the College of Science and Technology, Covenant University in Nigeria, the nutrients in the fruit also reduce the intensity of abdominal bloating and cramps in women.
Other nutritional elements present include vitamins B1 and B2, crude fibre, lipids, protein and iron. The fruit also contains traces of potassium, phosphorous, magnesium, tannins and flavonoids. Flavonoids have anti-allergenic, anti-inflammatory, anti-microbial, anti-cancer, and hypolipidemic effects on the body.  Additionally, flavonoids have been reported to be potent antioxidants and free radical scavengers, capable of shielding cell membranes from damage.
Both the skin and pulp of the Chrysophyllum albidum contain much more ascorbic acid than what is found in oranges. The human immune system, eyes and even skin benefit tremendously from the high content of vitamin C present in 'alasa'.
Additional benefits include:
Reduction in the risk of heart diseases (by lowering cholesterol and blood sugar levels)
A sore throat (by reducing the burning sensation in the oesophagus)
Relief from a toothache, constipation, stomach ache, pneumonia, malaria and fever treatment, wounds.
In addition, to its benefits, it is in season between December and April. It's abundant, cheap and readily available in those months.
Who knows? Maybe one day it will be a commercialized product we can pick off supermarket shelves. Till then, enjoy 'alasa' as a snack any time of the day or as dessert after meals.
About the author
Randy Kotey is a Fitness Coach/Personal Trainer. His love for helping others achieve their fitness goal started when he was a teenager. As an individual who struggled to gain muscle himself, he researched extensively on fitness and healthy living in order to give others a smooth transition into it as he didn't enjoy that privilege. To know more about Randy Kotey, you can check the following social media handles:
Email: [email protected]
IG: RandyKotey
Twitter: TheRandyKotey
Facebook: Randy Kotey
If you have a story you want to share with Kuulpeeps and the world, please do hit us up on Facebook, Twitter, Instagram or on WhatsApp (0500-002686)