The Urban Awards are annual awards given to final year law students, who standout or excel in one discipline or the other.
These categories of nominees include: most entertaining, library rat, drunk in law, the gentleman of the year, most informed, most eloquent, the firm, lady of the year, most popular (both male and female), and most fashionable (both male and female).
This year, nothing extra-o is happening than the usual, save the change in the nominees.
Kuulpeeps brings to you the nominees of this year's urban awards: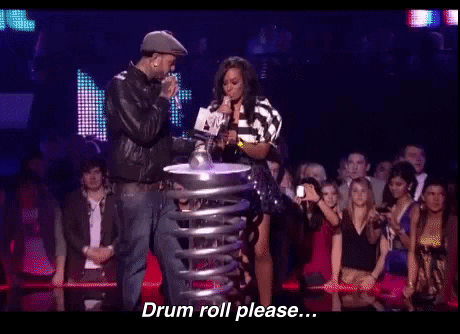 Most Entertaining.
This is the funniest person you can find in the year's batch. Whenever you need to set your mind free from that heartbreak from your bae, find this special person. S(he) won't disappoint you.
Nominees:
•Elikem Benson
•Leo Andoh
•Daniel Martey
Library Rat.
This person, hmm… s(he) always gets to the Law School Library entrance by 6 am waiting on the library management to come open the library at 8 am. S(he) is the first to enter the library and the last person to exit it at 9:45 pm. The only time you see this person outside is when they have to use the washroom or drink some water to boost their adrenaline… lol!
Nominees:
•Jeffery Owusus
•Sandra Barimah
•Seidu Kardiri
•Annette Ayisi-Eyeson
Drunk in Law.
The only official language this category knows is the legal language. They eat, drink, speak and sleep law. In fact, they spit the law like Game of Throne's Viserion and Drogon. Have you forgotten that legal jargon? Just find this person and describe the situation. Baam! There lies the answer.
Nominees:
•Kobby Afari
•Emmanuel Opoku
•Jeffery Owusu
•Emmanuel Gyan
•Jennifer Fafali Degbor
Gentleman of the Year.
Simply, he is the ladies' man. He is very romantic.
Nominees:
•Emmanuel Opoku
•Edem Tsetse
•Kwadwo Wiafe-Annor
•Edwin Amui
•Nana Kwame
•Duke Daniel
Lady of the Year.
She is the 'Mama of the Law School'. Everyone wants to see her because they've got one or two problems. She's very responsive.
Nominees:
•Gifty Kyei Baffuor
•Sheryl Aboe
•Elikem Hottor
•Nana Adoma
•Lesley Opare-Addo
Most Informed.
Is there anything new happening in the world that you need to know about? Do you need any history of anything? There is a human Google. Don't waste your limited data bundles. Look for this person and you'll be sorted out ASAP.
Nominees:
•George Graham
•Albert Quainoo (Abortion)
•George Blavo
Most Eloquent.
The person spits the English language as if s(he) doesn't have to think before speaking. They have the big vocabularies encrypted on their tongues.
Nominees:
•Kobby Afari Yeboah
•Sarah Gyimah
•Jonathan Abotiwine Alua
Most Popular.
Have you heard Kuame Eugene's hit titled "Angela" today? Especially the line: "Everywhere you go ago dey there o". Yeah… Exactly what We are talking about here. This person is everywhere. S(he) is known to every single soul in the School of Law. Ask an ant and it will tell you where that person is.
Nominees:
Males
•Leo Andoh
•Kobby Afari Yeboah
•Albert Quainoo
•Alfred Boadu
Females
•Angela Adjei
•Anne Marie
•Venetia Quagraine
•Elikem Benson
Most Fashionable.
Do you need to know about the latest fashion trend in town? Do you need to know about the bestselling clothing line in the world? What do you need about fashion? This person has all the vibes. S(he) is always looking dashing, in the Gucci and the Adidas. This person is the face of Law School fashion. S(he) is an iconic mentor in fashion.
Nominees:
Males
•Daniel Bekoe
•Selorm Ayitey
•Kobby Afari Yeboah
Females
•Sarah Gyimah
•Yaa Boatemaa
•Francisca Asiedu
•Eunice Mateki
•Deladem
The Firm.
This group is always together as if each member was born from the same mother. They will prosecute your case before the JRC Court or the SRC Court. Just find one and you'll find all.
Nominees
•KELBI (Kenneth, Emmanuel, Leo, Bekoe, Ibrahim)
•Woarawobeba Chambers (Eubank, Selorm, Jonathan, Albert, Gilbert Newman, George Blavo, Kofi Asante)
•Midnight Crammers – MNC (Gifty, Nuerkey, Bernice, Asi, Lesley, Sarah, Awura Adjoa)
•D-Ace (Dorothy, Abena, Cecilia)
•Martey and Associates (Martey, Juaben Serwaa, Courtney).
If you have a story you want to share with Kuulpeeps and the world, please do hit us up on Facebook, Twitter, Instagram or on WhatsApp (0500-002686)