If you're an Instagram addict like some of us, then you've already seen pictures of this beautiful girl.
and if you've seen the Pent Hallweek flyers too, she's the one on the right.
She was recently featured on the Kuulpeeps, February Lookbook.
Her name is Diana Edinam Kumbey, popularly known as Afro Girl. She's a level 400 student studying Agricultural  Science right here in Legon.
Kuulpeeps: Hi Diana.
Afro Girl: Hiiii!!
Kuulpeeps: So what led you into modelling?
Afro Girl: I honestly really love pictures! In level, 100, my roommate introduced me to the runway. I did my very first show at the Volta hall week fashion show; I really liked the feeling backstage! There was a lot of tension, wondering what we should expect…and when you finally get on the runway and everyone's eyes are on you…It's really something! After that, I spent a lot of time on IG looking at a lot of pictures of models and it inspired me because I looked at them and thought…what was different about these girls? They're just like me! And that's how I decided I'd go into photo modelling too.
Kuulpeeps: What has been your funniest model experience?
Afro Girl: heheeee it was… hmm, level 200 Pent Hall week fashion show! They didn't fix the stage very well and they covered it with something white too so where the two parts of the stage joined, there was some small space there but it was covered so, I didn't know! Now, I'm walking and then I get to that part of the stage and…my shoe entered that hole!!!. My shoe wasn't one of those heels with buckles too so erm my leg came out of the shoe and I had to try and fix it.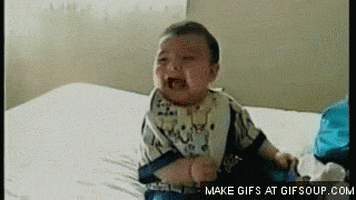 It also looked like I was about to fall so people were laughing!! But for me too, it was funny for me so I also laughed, fixed it and continued walking to the end of the runway. But herh !!! I swear walahi I'll never forget that day!!
Kuulpeeps: Lmao!  this is good! Lmao!
Afro Girl: Charrrrrleyyyyy
Kuulpeeps: Okay so you mentioned you love taking pictures. Where's that favourite spot on campus you love to take selfies or have your friends break their legs trying to get that perfect shot with their phone?
Afro Girl: lol ermmm the Great Hall.
Kuulpeeps: Your name tho…Afro Girl. How'd that start?
Afro Girl: ermmm Afro Girl started when I realized that if I wanted to take modelling 'personal', I will need a brand. There should be something different that I should be bringing to the table like… "what's so different about you?" "Why should photographers call you?" So, at that time, Natural hair had 'come on top' lol and of course I had my hair popping and people would always comment on it like "heyyy your hair is nice" so I changed my handle which used to be just Diana to @afrogirl and it got easy. People will come to my page, see my pictures and know what I do and know that oh if you need someone for a natural hair shoot then I'm the one: @the_afrogirl
Kuulpeeps: You've got beautiful hair! What's your favourite natural hair product?
Afro Girl: Shea butter!
Kuulpeeps: Lol sorry I am a bit disappointed! I dunno but I was expecting some fancy Cantu products and all!!!
Afro Girl: lol I don't use those products in my hair yet but this year dierr I have vowed to take care of my hair better!
Kuulpeeps: Ah wait! So what's the secret to this beautiful crown because as for us dierr…
Afro Girl: hahaaaaaaaaa I don't know! I think it's my family, we have a lot of hair! My mum's hair is very long and I think that's just it! I inherited it because I don't stress with my hair at all. I usually don't do anything to it. I know if I start caring for it with all those products, it will be waaaay more than it is now…it will reach higher potentials!
Kuulpeeps: lol right?!!!
Afro Girl: lol yeahhh but I honestly put nothing in my hair. I just use Vaseline or Shea butter and in the evenings I braid my hair. I section it into 4 parts and braid 'three three' lol so that I can sleep well then the next day I just unbraid it and tie it up but… THIS YEAR!!! THIS YEAR I'm going to buy shampoo and deep conditioner and do all those things lol and that's where my YouTube thing will come in.
Kuulpeeps: wait. How long have you been natural?
Afro Girl : It's been 3 years.
Kuulpeeps: wow. Okay so I heard the 'YouTube thing' tell us about it?
Afro Girl: The 'YouTube thing' is something I'm working on. It will be about hair. I was checking on YouTube one time, looking for natural hair channels and I realized that there are just a few people who are in Africa, in our climate lol, doing these YouTube tutorials on natural hair.
(If you have natural hair, you know how hard it is finding relatable tutorials)
So because I don't take care of my hair, I'll be inviting people who have natural hair and do the whole…what do they call those things? Like they put the creams in their hair and they do all the normal things I don't do. They will come on my channel to talk about the types of hair and how to take care of it, basic stuff most of us assume natural hair people know but in truth we don't and ermmm basically, they'd educate me and everyone else.
(She really knows nothing Afro Girl)
It was even recently that I found out that there's "4c na 4b ne 5c" and things. So yeah I'll get my friends with the know how to come, let's talk about it and ermmm yeah it will be fun!
Kuulpeeps: Let us know when the video drops so we support!
Afro Girl : Sure. I'll be working with @pixslrate studios. He will be taking my videos and my makeup will be done by @colourstorygh
Kuulpeeps: Talking about Photographers! Who would you love to work with sometime soon?
Afro Girl: Of course I love @pixslrate but I will love to work with @islandboiphotography and his makeup artiste, @moshoodat. Their pictures are so amazing!!
Kuulpeeps: nice…nice. Guys!! If you want to catch a glimpse of this Afro beauty, you know what to do right? BE AT THE PENT HALLWEEK this week of course! It's not over! There's a health screening on Wednesday, Frathouse on Friday and the artiste night climax on Saturday !!
Follow us on IG so you don't miss out on anything!! (@kuulpeepslegon)