Since we are all a bunch of Kuulpeeps, we like to introduce other 'kuul peeps' to you guys.
You know, it's better to know ourselves.
Today, we want you to know Daniel Kaluuya and remember his name, because you're going to be hearing a lot of him.
He played a character called W'Kabi in the Marvel Studios blockbuster film Black Panther that has been premiered to rave worldwide reviews.
But before then, the 28-year-old who turns 29 on February 24th played Chris Washington in a critically acclaimed horror film called Get Out.
Yesterday, Daniel won the 2018 Rising Star Award at the BAFTAs, the British version of the Oscars.
That same role got him nominations at the Oscars, the Golden Globes and the SAG awards.
Starting his acting and writing career in 2006, Daniel has about 14 movie roles and 20 television character to his credit.
Other major movies he has starred in include Sicario as Reggie Wayne, Johnny English Reborn as Special Agent Tucker among others.
With this BAFTAs win, an Oscars win is not farfetched at the moment.
He has been nominated for Best Actor at the Oscars.
You might also know him from this meme.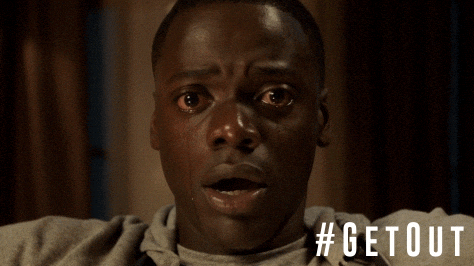 Yep, that's him.
Daniel was born in London to Ugandan immigrants. He was raised primarily by his mother Damalie and when he was recognized last night at the BAFTAs, he made sure mama also had her moment.
Daniel lives in West London with his girlfriend, Amandla.
Check him out on Instagram – he doesn't a picture on Instagram though.