Death is one thing that's inevitable to us all. It's been 14 years since we lost our dear Terry Bonchaka.
Terry was at the peak of his career when he left us. His style of music was so different that it was easy for him to be accepted.
So did Suzzy Williams and our very best Castro.
News hitting us this morning is the sad demise of Ghana's reigning diva, Ebony.
See Also: Dancehall Artiste, Ebony Is Dead
The star died in an unfortunate car accident on her way from Sunyani to Accra.
In past years, we have also lost certain prominent people while they were having the time of their lives.
Let's take a look at other celebrities who left us while they were having the best time of their lives career-wise.
Terry Bonchaka
Between the years 2002 and 2003, Terry Bonchaka was the biggest musician in the country. He was like the Shatta Wale of today. His stagecraft and style of music were all you needed to get happy. He died in a sudden accident after performing at a show, aged 21.
Suzzy Williams 
Here is an actress who was enjoying the time of her life in her career. Suzzy Williams was the definition of  'bad girl' and her acting was exceptional. We bet we haven't had anyone like her in the Ghanaian movie industry after her demise. She died at age 23 in a tragic car accident.
Aliyah
Aliyah was an American musician who worked with musicians like R. Kelly and Missy Eliot. Before her demise, she released 3 albums at age 22. The 'Princess of RnB' was killed in a plane crash after shooting a music video in the Bahamas. Aside from her music career, she was also known for her role in movies like 'Romeo Must Die' and 'Queen of Damned.'
Castro
Our dear Castro left us when he had the best songs in the country. Together with Black Stars captain Asamoah Gyan, Castro gave us tunes like 'Odo Pa' and 'Do the Dance.' Castro has been reported missing after he went surfing with a female colleague.
Vibrant Faya
We lost a very talented young musician to another motor accident in Tema. Vybrant Faya's 'Mampi' was the song of the moment right before his untimely death.
Tupac 
There's no way we were gonna finish this list without Tupac.  At the age of 25, Tupac had 9 Platinum albums, 75 million albums sold, 713 songs and 7 movies. He was on top of his game until he got killed in a shootout.
Kwame Owusu Ansah
One OF Ghana's finest actors, Kwame Owusu Ansah, died at the Korle-Bu Teaching Hospital in Accra after sustaining serious injuries in a fatal accident on the Accra-Tema Motorway. He was undoubtedly the best actor of his time.
Komla Dumor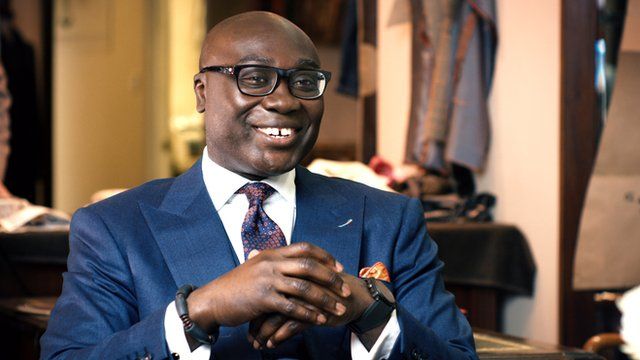 Komla Afeke Dumor was a Ghanaian journalist who worked for BBC World News and was the main presenter of its programme Focus on Africa. Komla a died of cardiac arrest early 2014 in London.
Ebony Reigns 
We lost one of the biggest musicians in the Ghana music industry through another car accident. Just like all the above artistes, Ebony was ruling Ghana music before we lost her to the cold hands of death. She was going to turn 21 next week and everybody was waiting to see how many awards she was going to win at the Ghana Music Awards.