What a weekend it was in football. Let's begin our roundup with the NFL.
Not so many of us might like the NFL, all the same, the Philadelphia Eagles beat the England Patriots 41-33 to win their first Super Bowl title.
Morocco was crowned winners of the 2018 CHAN tournament by beating Nigeria 4-0, becoming the first nation to host and win.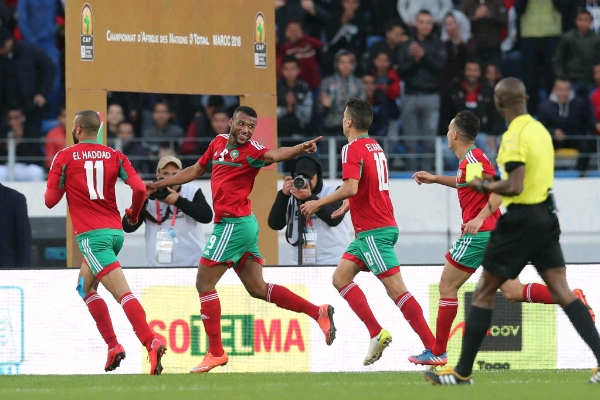 Gonzalo Higuain also bagged a hat-trick in 20 mins when Juventus beat Sassulo 7-0.
Barca almost lost their first match in La Liga except for an equalizer by Pique.
Madrid continued their poor run in La Liga as they drew 2-2 at Levante.
Even though West Ham 1-3 lost to Brighton, Chicharito's scored his 43rd PL goal, becoming his 43rd goal from inside the box.
Man Utd beat Huddersfield 2-0 with Sanchez becoming the fourth player to score for both United and Arsenal.
Arsenal beat Everton 5-1 and guess who scored on debut…
The best match of the weekend was at Anfield where Liverpool and Spurs drew 2-2.
Harry Kane reached a hundred Premier League goals after missing a penalty and scoring the second.
Mo Salah became the first Liverpool player to reach 20 goals in 25 matches, ahead of Torres and Suarez.
He's also now the League's highest-scoring Egyptian, beating Mido.
What a goal by Salah to be named our goal of the weekend!
https://twitter.com/mysticalkroos/status/960218459341651968
Let's end by wishing Cristiano Ronaldo, Neymar, and Carlos Tevez a happy birthday!