Let's start off from France, where Lyon beat PSG 2-1. A last-minute cracker from Memphis Depay gave Lyon the lead.
Cavani would have been PSG's all-time highest scorer if he had scored in that match.
Guess who's back in the goal scoring business… BBC!!!
Both Bale and Ronaldo scored a brace to help Madrid beat Levante 7-1.
Man Utd managed to beat Burnley 1-0 and De Gea is the only keeper in Europe's big 5 leagues to have kept the most clean sheets.
Even though Arsenal didn't have Sanchez, they managed to beat Crystal Palace 4-1.
Aguero's hat trick pushed City back to winning ways to beat Newcastle 3-1, and that assist from Sane was magical!
So who's going to better this when it comes to Assist Of The Season?

INSANE SANÉ 💙👕🇩🇪🏆👍🏻⭐️⭐️⭐️⭐️⭐️Wunderbar Leroy👏🏻 @LeroySane19 @ManCity #MCFC pic.twitter.com/DVR6Ru91PM

— David Walker (@djwskyblu) January 21, 2018
James McCarthy suffered a double leg fracture in Everton's game against West Brom.
Suarez has reached 100 goals in La Liga in just 114 games.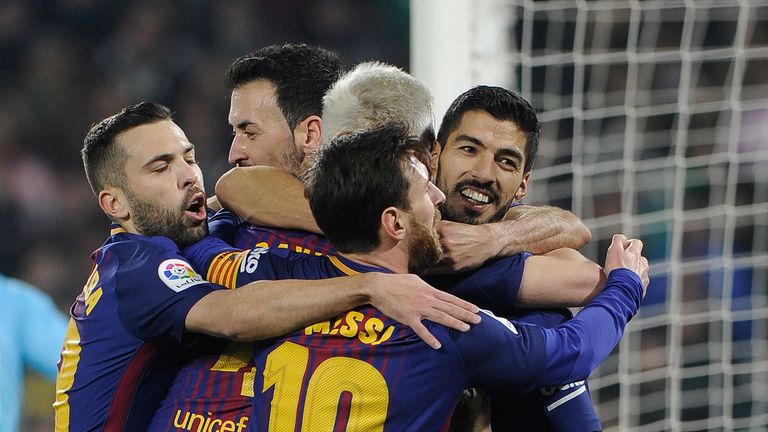 Muller also joined team 100 goals when Bayern beat Bremen 4-2.
Let's start the week with the goal of the weekend. Forget Martial and Willian, Depay is the man!
https://twitter.com/Cocolitooo/status/955198534567038976