The new year is here and even though January takes forever to end, we hope to stay alive until the end of the year.
For those of us who didn't go to church on the 31st, don't worry, we have a summary of all the prophecies that were given about the year.
2018 is going to be a great year. No matter what you desire, you'll get it!
Let's begin our service with one thing everybody likes…
Movies 
There're going to be lots of movies premiering this year. From 50 shades Freed to Black Panther to Aquaman, this year will be a year of blockbuster!!!
Sports
It's such a year to be alive when it comes to sports. Aside from all the tension in the various leagues and the Champions League, we'll all be going to Russia for the 2018 FIFA World Cup!!!
The Winter Olympics will also be live this year and the best part is, a Ghanaian will be part of the American team.
It's offering time, can the choir please lead us…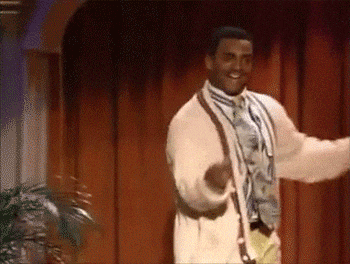 Let's continue with the prophecies.
Events
Just like always, there are going to be lots of events this year. From VGMAs to the Ghana Meets Naijas. Talking about the Ghana Music Awards, what's your take on the Artiste of the Year?
Loading ...
Echo Parties
Oh yes, there are going to be lots of parties by Echo House. Epilogo, LightsUp, Fresh A Fair. Eermm did you think there would be no Tidal Rave this year? Think again, boss!
Technology
Which mobile phone do you use? Nevermind, because there would be a new version of it. It's so funny to think Apple won't release a new iPhone.
Royal Baby
Prince William and his wife Kate Middleton will be welcoming their third child in April 2018. I can see new born babies in your lives! Receive it!!!
Weddings
We don't actually care who's getting married this year, but like Megan Markel, we pray you find your Prince charming. We'll be witnessing the biggest Royal Wedding ever between Prince Harry and actress Megan Markel.
It was a good sermon Kuulpeeps, let's end by sharing the grace…