A British born Ghanaian has been made Universities and Science Minister for England.
This is, as a result of the British Prime Minister, Theresa May's government reshuffle.
His name is Sam Gyimah, 41, and he was the former Prisons Minister.
Sam Gyimah was born in Buckinghamshire but spent some of his childhood in Ghana after his parents divorced.
He also attended Achimota School during his time in Ghana.
He returned to the UK and studied Philosophy, Politics, and Economics at Somerville College, Oxford.
He worked as an investment banker for 5 years before shifting his attention to politics. His first duty came when he became Conservative MP for East Surrey in 2010.
He's also had other political endorsements which include serving as a parliamentary private secretary to the former Prime Minister, David Cameron, from 2012 to 2013.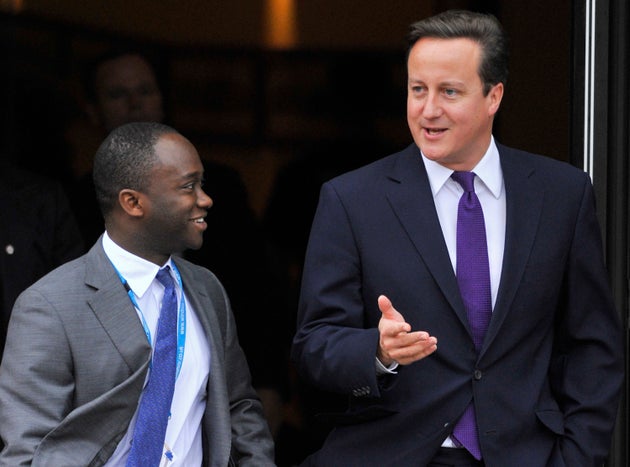 Sam is married to Dr. Nicky Black and has two beautiful kids.
Not only has Gyimah excelled in politics, he has also been a volunteer and fundraiser for a Down's Syndrome Association and has served as a school governor of an inner London school.
We wish him all the best in his new position.