Yeah, former Ivorian senior national football team striker and captain, Didier Drogba is walking into 2018 like…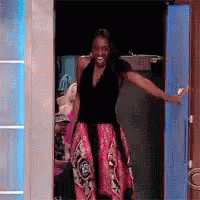 Ahhh… yeah…. just minus all that long wig, though.
So y'all know that your man has been rocking his perm during his active football days.
Finding the back of the net for Chelsea FC a countless number of times and helping them to win Premier League and UEFA Champions League titles.
If you've been following him since he retired from playing football, then you'd know that he walked away from the perm and started rocking his own natural hair down cut right?
Yo, for the record, we ain't saying Didier, 39, is going through any midlife crisis but we did take a second look when this picture popped up in our feed.
We are not too sure why he chose to go bald on the day his son, Isaac Drogba, turned 17.
We had to double check, to confirm that it wasn't a parody Instagram account that mistakenly got verified… lol
But hey, after taking a second look, we confirmed it that it's the official Didier Drogba handle and the picture is certainly not photoshopped.
Hey, 2018 is just two weeks away, you can't blame him if his plan for 2018 included living life as a bald rich famous guy.
We are not judging here, Kuulpeeps. Even Drogba has a right to do "Out with the old, in with the new" kind of self-assessment.
Do you have plans to make a major hair statement in 2018? Spill the tea in the comment box below!