Kuulpeeps!! Y'all know this month is dedicated to the deebee-est school in Ghana: Motown!
yes we said it.
So we got a couple of Akoras from Legon to share their memories and, this is us right now…
So there were house stories…
Ruby: I remember when D.K came into the common room one time and she was like 'alrof you I've heard the name you've been calling me with: WWW.DK.COM! (Wicked Witch of The West) The way we laughed!
Shorshor: She walks into the house while we are scrubbing and shouts 'Who is that stupid girl scrubbing with her botos in the air?'
Selasi: Do you remember when Elorm first entered Baeta?
Prof. Yayra: Lol they sacked her with cutlasses,brooms, the whole lot!!
Selasi: just because she told us we could not wear colored tops outside and nice slippers too!! The kind of rules she brought! smh
There was something about the campuses…
Samuel: The Western Life is the hustlers life!
Candie: Oh and the West, everyone knows you! If you trip and fall right now, don't be surprised if they announce it during Dining!!
Dela: The East dierr Silicon Valley of Motown! Noone cares about you charley
The teacher stories…
Mishael: Kassa!! Someone needs to interview him!
Shorshor: He might tell you about how he used to hide in trees to catch students!!
So yeahh we did that… See Also:
Phlebejoa: Nothing caused a serious panic each moment than seeing Kasa's green "shuma" … Till now, anytime I see Shuma I panic
Adiza: Yh…whenever I see Mr Placca at morning assembly with his shoe.I can't think far!!!
Sterling: Unsto and his noisy red Audi
Adiza: Lol Mrs kwateng and her cane during preps
Ruby: Ow… I miss "Gomz3" (popular ICT teacher)
Those prefects who made lives miserable…
Ruby: Where's Gameli? That wicked prefect Who made 2017 year group's form one life hell
Candie: Ay! I was afraid of Gameli oo!!  Everyday someone was mentioning his name with a sad or angry face.
Shorshor: I jumped out of the window during hair inspection one morning. He caught me and i still told him i didn't do anything. I got away with it too!lol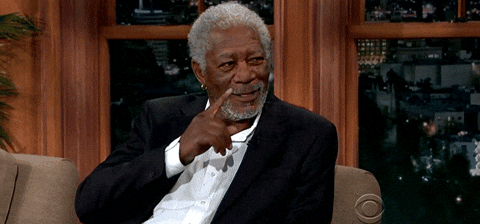 Some fateful 2013 Carols Night…
Jess: Who remembers the great 2013 Carols night? We were warned not to make noise during the entry of the choir because the lights will go out. But when the lights went off p3…
Ella: …the form ones started screaming so Tsotsoo sacked them from the Chapel and punished the whole school.
R.A.D: I remember what the headmistress said " Shame on all of you! This sis how you were going to drag the school in the quagmire if we had visitors! This is so un-Achimotan and you will pay dearly for this!!"….They asked the prefects to sack us and we enjoyed the service from the periphery of the chapel. We couldn't clap,cheer, nothing!!
Ella: There was no entertainment the following term and each house was punished to break anthills. We didn't have SRC awards night cos of these form ones.
Lina Hallie: We didn't have ninoes night too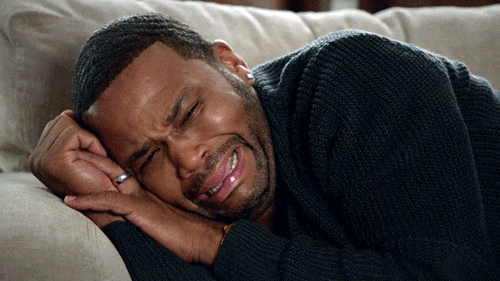 Didn't matter how big the school  was. Gossip still prevailed…
Candie: Achimota tho,gossip travels faster than light!
Samuel: something happens in Gyamfi house and a Kingsley girl will be asking me the next morning at dining. Like how?
2016 Leavers service…
R.A.D: This was supposed to be our best service! It turned out to be the worst! Tsotsoo told us we were the worst batch she had ever seen! Then instead of letting us leave, she called out someone who was engaged in exam malpractice to be hooted at
Didn't end there lol. Prefects of the 2016 batch did not get certificates!! And because i didn't robe as a chorister, i didn't even get item 13!!
And about the school Choir…
Selasi: Mr Placca will come and shout at the Trebles and ask 'who taught you this rubbish?!'
Marmah Nii: Everyday! Sopranos why??!!
R.A.D: One time he sacked someone from the choir! just like that!!
The food stories…
The Kingsley girl who stole a whole orange basket after Thursday plantain session, now she said she's doing law
Tornye: I remember one sport time bi it was a Thursday and it was jollof night..some tables met empty pans
Akosua: I said i saw a perfect 'bosting' with ice-chest lah
See Also: Here Are 10 Jargons That Only Achimotans Understand
Wendy: And When the light goes off in the dining hall…
Pythagoras: …Different hands everywhere in the pan
Tornye: Food fight!!!!
Akosua: When they say cutlery inspection lol
Duncan: people use ladles you say cutlery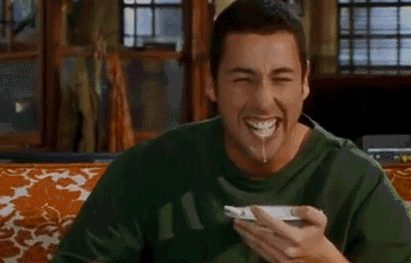 They had something to say about Inspection too!!
Duncan: Herh some boys inspection bi paaaa errr. ….beating be what!
Yayra: Prep dress inspection before prep at the West!! Lmao!!
Tornye: Oh and that fateful dining when Unstop stripped some boys!!!
Selasi: Some girls used to hold the arms of their shirts with safety pins to make it tighter then when it was time for inspection, they'd remove them!
And their food…

Lina Hallie: One time kraa on the west the Milo tasted like Muddy water
Pythagoras: My Favorite food in the dining hall!! Kenkey! Kenkey! Kenkey!! Kenkey!!! Kenkey!!!!!!
Abena: The tom brown was only nice when the pantry ladies decided to add milk
Ella: The Sunday koko will always make you sleep during Sunday Chapel service
If you escape that,you'll sleep during the Sunday morning prep after service.
Ella: oh but I miss Founder's day Feast!! Cake and ice cream  And big chicken!!
Memories from the chapel…
Ella: I miss The Very Reverend Baiden's voice in the Aggrey Chapel every morning. Especially when we don't sing a Methodist hymn well so we pray as punishment😹😹
KG: Bow down your head in shame and ask for forgiveness of sins- Rev. Baiden
Wendy: Reverend Agyemang's Never ending preaching!!
Mishael: "My friends" (He always used to say that)
Wendy: I remember one OAA service Reverend Agyemang prayed saaaahn the choristers were sleeping and the old akoras started dozing and sleeping too!!
And oh there was a special hymn!!
Cromwell: Some hymn bi dey. If we dey sing the whole school in eye dey get!! "oh Jesus I have promised"
Then the gbaments from teachers…
Mishael: Who remembers last year's speech and prize? Mrs Kate Aidu: "The French Crub!!!"
Ella: Mr Puni's announcements!!!!!
"Did you get a copy of the bread"?
"This is the result of the house inspection,starting from the chop to the botchom
"And I chip-chooed behind him"
Something about the founders day rehearsal…
Valerie: Founders day rehearsal!! Boys chorus …all the alo abs!!!
Tornye: The 'bestest' one was 2016 year group….. In the rain
Selasi: And the boys had bodddyyyyy!!!!! herh!!
Shorshor: The push-ups!! sexy af!
Selasi: I was admiring things i couldn't touch!
Candie: Kobby Finn!!!!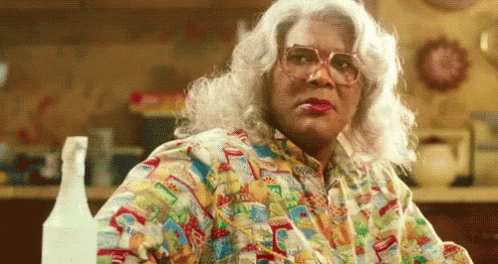 ermm can some guys from the 2016 year group come carry these girls away? And if you know who Kobby Finn is, we want to ask him something