A Ghanaian has sold a painting for $1.6m (GHS 7,1m at $ 1 to GHS 4.50 exchange rate)
Before you start cursing yourself and your miserable life for not taking your art classes serious, let's introduce you to her.
Her name is Lynette Yiadom Boakye and she's a Ghanaian based in the U.K.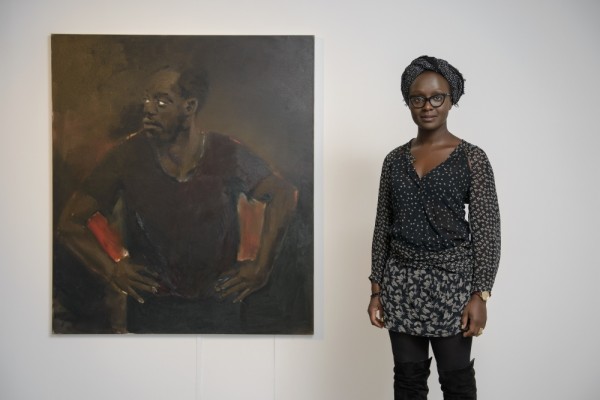 Lynette had her education in London, she holds a Master of Arts degree.
See Also: This Is The Ghanaian Student Who Runs A High Demand Bikini Range In UK
She assembles images from scrapbooks, drawings, and her imagination into lush compositions of human figures.
The figures in her paintings are mostly black men and women, isolated against dark backgrounds.
In 2006, Yiadom-Boakye won The Arts Foundation Fellowship for Painting. In 2012, she won the Pinchuk Foundation Future Generation Prize.
See Also: At 27, Dr. Gloria Opoku-Boateng Osardu Is Ghana's Youngest PhD User Experience Researcher
A painting she did in 2011, The Hours Behind You, was sold for $1.6m at Sotheby's (One of the world's largest brokers of fine and decorative art, jewellery, real estate, and collectables)
Here are some other paintings by Lynette.
Congratulations Kuulpeep Lynette.