We bet you know who the best DJ in Ghana is.
No no, not the old one.
We're talking about this very gentle man… DJ Vyrusky
Today we're going to look at all the times Vyrusky made us happy this year.
Let's start off with Epilogo
Where my Tech fellas at? Vyrusky shut down the whole campus last March when he played at Epilogo.
Planet X

Vodafone together with Echo House hosted a party at airport and this party wouldn't have been complete without the virus. Once again, Vyrusky showed why no party is alive without him! He gave us back to back non stop hits for about 4 hours!
Fresh A Fair

Fresh A Fair was just another campus concert that was supposed to see a couple of artistes perform to crown the week long event. Once again, DJ Vyrusky made the show his own and showed us why he's the best in this country. Plus he did that on three different campuses!
Ghana Meets Naija

Have you ever been to concert where a DJ is part of the main artistes? This was the case at Ghana Meets Naija and the DJ didn't just play for a couple of minutes. He turned the whole concert into a party! It's like we were in a club. DJ Vyrusky turned the whole auditorium upside down with hits after hits!
S Concert
If you haven't heard what DJ Vyrusky did at the S Concert, just watch this.
Is there anything else to say?
Adwenfi

You thought we're done? No sir! As if jamming us at these parties wasn't enough, DJ Vyrusky released his second single 'Adwenfi' featuring Kwame Eugene and Shatta Wale. This guy is something else chale!
Starr FM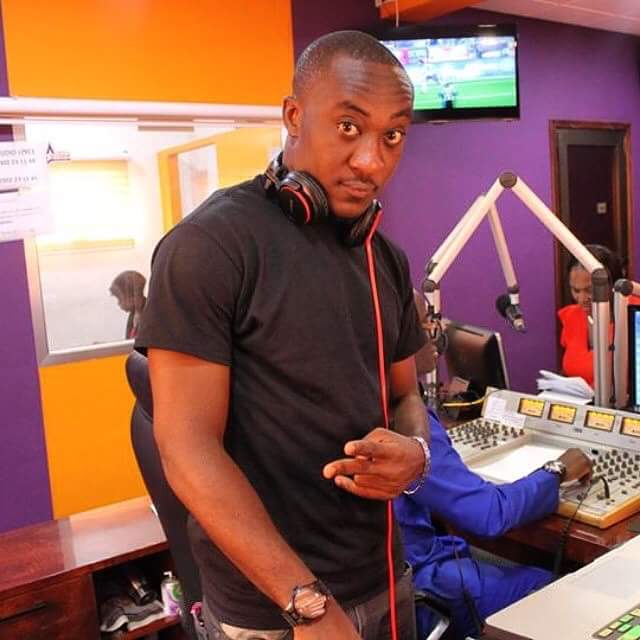 If you weren't at any of these shows, don't be bothered, because DJ Vyrusky has been rocking our radio all year at Starr FM. All you need to do is tune in and listen to him.
Do you still believe there's another DJ who rocks better than Vyrusky? Then wait until the Virus infects you!