When the school bus arrived in front of the of the Admin Block, Sportsmaster B.T. Akrong in a break with protocol, alighted without addressing the team and headed straight for Madina and to his favourite Water Into Wine First Miracle Bar.
2 tots of Gordon Dry Gin did not console him so he beckoned Maateki the curvaceous and voluptuous young lady barmaid whose rear assets featured in the lustful fantasy dreams of men in the neighbourhood to bring him Suhum & Agomenya blend of locally brewed stuff.
It worked in sedating him from the pain he was momentarily undergoing. He was disappointingly disappointed; let down by a relay squad he had spent time going over the mechanics of baton change. Every evening after training, he had taken them through the techniques using an illustrated handbook from the famed Sports Science faculty of the University of Leipzig, Germany.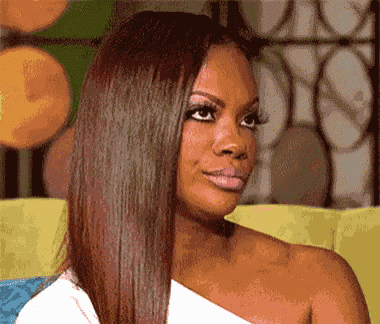 It was the last race of the two days athletics meet. Presec vociferous fans were having a jolly time; oranges were being squeezed for juice and pulp till they could protest no more. Others enjoyed hot 'bofrot' being sold at the gate and boiled fresh corn with 'akpenator' coconut. Jama songs came from the repertoire of Riis House trio of Tesheer, late Maputo and late Joshua Nkomo Across the horizon, BlackStar Line ship MV Oti River struggled with her cargo on its way to Tema from Southampton.

When Hercules carried the world on his shoulders, he knew the enormous responsibility involved. Presec had Lawrence Lamptey as the anchor for obvious reasons. Running the anchor or last leg is reserved for best sprinters.
An anchor is expected to make up for any shortfall of the previous runners or maintain their lead to victory. Lawrence's smashing form of 10.8 sec made him our Moses that evening. The stakes were indeed very high. The Longines Scoreboard that had not seen any repairs since it was commissioned by Col Simpe Asante in 1976, had Labone Secondary School on the verge of being champions.
A win in this race; tantamount to pulling chestnuts from a blazing fire, would propel Presec to the top and clinch the championship. As the relay team got ready, the vociferous Presec fans broke into the song of Great Crusaders Colts Club: O Nyame Sumsum Saanbra, Saan b3y3 wojuma. ….. O Nyame Ooo ONyame Ooo
Kwame King of Riis House started and handed over to Whizzy Low [was back for remedial] who kept the lead and passed the baton to Skanja of Kwansa House. Like Jesse Owens at the 1936 Olympics and in the fashion of Presec Athletic Legend Ashalley Cooper, Skanja ran the race of his life and as he approached the baton exchange zone, Presecans knew victory was certain.
So sure were Presecans of victory that we started exchanging high fives in the stands and shifted our attention to the finish line. It was a done deal we all thought or assumed.
Skanja 'handed over' the baton to Lawrence who took off and baton slipped and felled on the track. The resounding shout of 'Oh Yehowa, Oh Yehowa ' echoed across to mourners leaving the Osu Cemetery. It registered and resonated with them; they were mourning a loss and Presecans just had one.
An Ɔdadeɛ experienced Shortness of Breath (Dyspnea) and fainted. An attempt to revive him by removing his clothes and fanning him was abandoned due to the state of his singlet, underwear and socks.
The image of Presec was at stake and had to be protected. As we filed out of the stadium crestfallen, two Presecans stayed glued to their seats. The shock from events that unfolded moments ago had rendered them deaf and dumb. "Charlie, we dey go ooo. Why you go sleep here?".
They were unresponsive so an Ɔdadeɛ from Akropong who knew sign language, communicated with them and persuaded them to leave the stadium.
The blame game and finger pointing started in the Garden of Eden when Adam blamed God for the infractions of Eve. This 'coroner's inquest' dragged on for days.
Did Skanja FULLY GIVE the baton to Lawrence? Did Lawrence FULLY RECEIVE the baton? Was Lawrence just reckless and careless? Were his palms sweaty? For days Lawrence was in a confused state.
Sitting in ashes and sackcloth, he 'mourned' letting Presec down. He could not forgive himself. Songs were composed overnight to taunt him and catcalls greeted him anywhere he was sighted. Two friends Engmann and Nortey stood by him; they still do today.

But Presec eventually moved on and Lawrence would run again; this time for UST holding the baton firmly like an 'aposor'. Engineer Lawrence 'Saywaso' Lamptey, we salute you. 'You do some for Presec'
This is an excerpt from Eddie 'Fico' Cofie's unpublished book – "Tales of An Odadee; Recollections of Events In Presec (1976-83)."