The University of Ghana SRC just celebrated 60years of great leadership and student representation. But…what do you know about the current SRC president aside the fact that he's the SRC president?
Take a look at these things you probably never knew about your SRC President, Daniel Otting Awuah.
Continuing students probably remember the name Levelz. Yhup the SRC President practically had his real name replaced by the nickname Levelz. His real name, we got to know when he was campaigning, is Daniel Otting Awuah.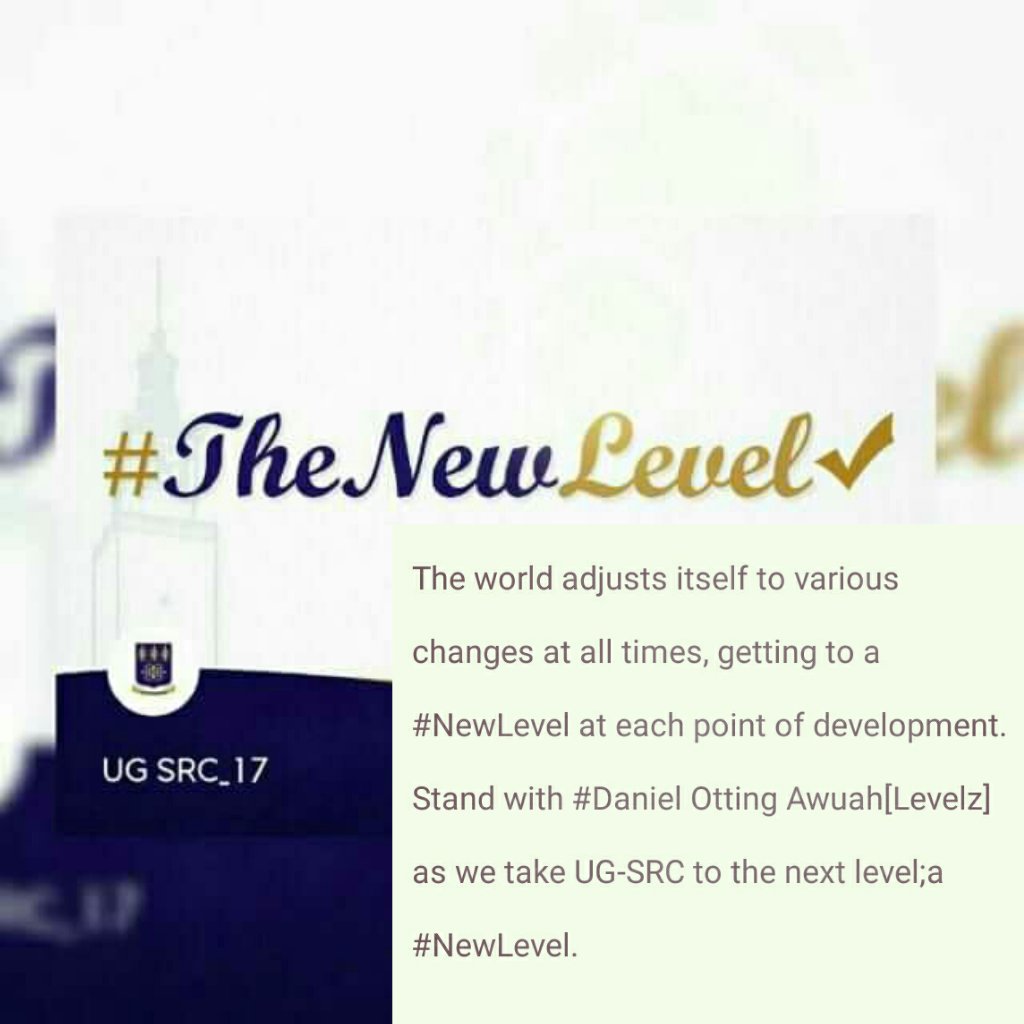 He'd go crazy for a bowl of fufu and light soup. Yes guys!!! It's his absolute favorite!!
Ladies!!! Y'all know he's fine like sometin and now that you know his favourite meal too…good news!! He's singleeeeee!!!!
Yes, he goes to Bushke (where else will he get that good fufu) but his favorite spot to get food is Night Market. So the next time you want to see him, just hover around, he'd probably be in one of the queues getting some gob3 or something.
Levelz 'owns' just one pair of shoes. Yesss!!! These black shoes are his absolute favorites and he'd wear them everywhere and anywhere.
He had his Secondary School education in St Theresa's Minor Missionary at Amisano, Elmina.
He loved Game of Thrones and if he had the chance to become any GOT character, guess who he'd rather be? – Tyrion. Tyrion Lannister
His favorite artistes right now are King Promise and King Sark. That means he was probably rapping alongside the Highest somewhere at the concert last weekend!
He was course rep for Political Science from level 100 until he won the SRC elections. Talk to any Political Science Student in level 400 right now and they'd sing praises of Levelz's period as a course rep extraordinaire.
And finally! Guys!!! Our SRC president owns T-shirts wai. Those of you wondering if he sleeps in dem suits and African print shirts as pajamas, lol he owns and wears a couple of T-Shirts okay.
Now, don't you feel like his best friend already? Knowing all that you know now?