Just recently, there was a #MeToo campaign trending on Twitter, whereby victims of sexual harassment and abuse came out to talk about their own experiences. Celebs like Gabrielle Union, Rose McGowan, Angelina Jolie, Gwyneth Paltrow and Lupita Nyongo came out to share their story.
But sexual harassment does not only happen to celebrities or people in Hollywood.
See Also: Lydia Forson Details Her Encounter With A Sexually Abusive Movie Producer
It also happens on our various campuses. Over the past academic year, Ashesi has witnessed a couple of sexual misconduct cases. Just because it hasn't happened to you yet doesn't mean it wouldn't.  You just have to be careful as a young woman and young man.
SEE ALSO: #MeToo Bringing Awareness To Sexual Harassment
As Kuulpeeps Ashesi, we got the keys to help you avoid such instances from happening to someone else, and from spreading like a virus on your campus.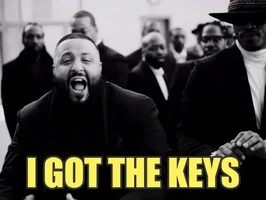 Below are some actions you can take if you ever get harassed sexually on campus.
This can be a very challenging thing to do. Especially if the person who initiated the move is a friend, or perhaps you're in the same year group with that person. This can be tough. You just have to speak up. If you can't walk straight to talk to the Dean of Students and Community Affairs, or the Associate  Dean of Students and Community Affairs, or any 'staffulty' (staff and faculty) about the problem, try talking to someone whom you're  close to, to do the reporting.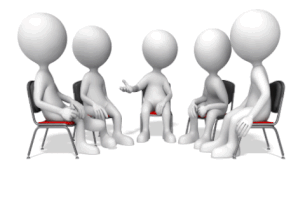 In Ashesi, there is the Hard Talk team that talks about crucial issues which students go through on and off campus. Last semester, there was a talk on Consent, where Yes means Yes and No means No. There was an anonymity clause which was enforced, so students were given the platform to express their views freely without fear of someone revealing their identity or what they said during the meeting. This can be therapeutic for the individual who has been through it. Since they get to feel other's experiences.
In Ashesi, the judicial system works. It is advisable to report the problem to the Ashesi Judicial Council (AJC). Students reps in the AJC are very friendly and welcoming. Talk to them about the problem, and let the necessary actions be taken.
Talk to your school counsellor
Talk to your school counsellor about the abuse. What you talk about with him/her is kept confidential. In Ashesi, we have Aunty Dee as our counsellor and adviser. Her door is always open to anyone and everyone, as long as you're willing to talk.
Sexual harassment is not a beautiful experience. Even though the victim may smile through the process of being inappropriately touched, it doesn't mean he or she mentally wants it.
#MeToo #StopSexualHarassment