Cardi B is on some good luck streak this year. No denying God has been throwing some bright lights her way!!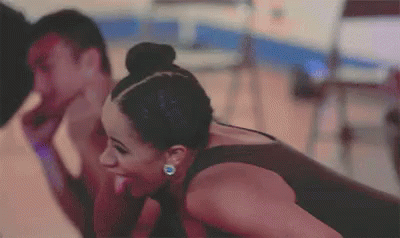 So on Thursday, 26th of October 2017, as part of the Jean Nelson Hall's Hallweek celebration, God looked down on the contestants of the Face of Nelson pageant, saw one girl perform Bodak Yellow and threw some Cardi light her way.
Yes guys… she won and was crowned the Face of Jean Nelson. So of course, we just had to find her and ask why so Bardi?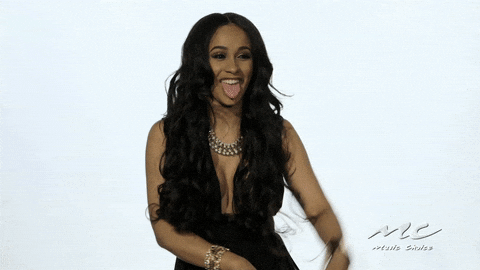 Kuulpeeps Legon: Nelson's Cardi B!! Tell us, what's your real name?
Lol Valerie Elikem Kportufe. I'm in Level 100 studying Political Science, Chinese and Linguistics.
Kuulpeeps Legon: Ay! Nelson Cardi B! Chinese Bardi! Saw your performance, loved it. It really stood out from everyone else's.
Valerie: Lol thank you!
Kuulpeeps Legon: Why did you choose to perform that particular track tho?
Valerie: As in Bodak Yellow? I love rap, especially when it's by a woman and I really like the lyrics so yeah.
Kuulpeeps Legon: Just curious here, who's your favorite rapper?
Valerie: Hmm it was Nicki until I met Cardi B.
Kuulpeeps Legon:  So wait…you think Cardi is better than Nicki?
Valerie: Not exactly, but she will get there
Kuulpeeps Legon: Good answer lol. So what led you to the Face of Nelson stage?
Valerie: Hmm it was really impromptu. I was just in my room one evening and my friend (Julian) was like he needs a favor from me. I asked what's up and he said he needed me to join the contestants, because they weren't up to the number they were looking for. I refused at first, but he insisted and I finally gave in.
Kuulpeeps Legon: Be like the Holy Spirit led him to you.
Valerie: Lol
Kuulpeeps Legon: Have you sent him his thank you share of the winner's pie?
Valerie: Lol yeahh. We are cool like that. I've known him for long.
Kuulpeeps Legon: Long enough that you've zoned the 'brutha' erh?
Valerie: Oh zoned paa!! He was my school dad.
Kuulpeeps Legon: Ay! Moment of silence for the guy!
Valerie: Lol hoh!!
Kuulpeeps Legon: Did you "trip" stage a lot in senior high?
Valerie: Yes. I did a lot of debate and public speaking for my house.
Kuulpeeps Legon: I was half expecting you to say you were part of a dance crew lol
Valerie: Haahaaa! I love dancing, but no I have never been part of a crew.
Kuulpeeps Legon: Oh too bad. So what was your favorite part of the show?
Valerie: When I was crowned!!
Kuulpeeps Legon: Lol!!!!! Okay so if you had to give up the crown to another contestant, who would it be?
Valerie: Errrmmm Yasmin I guess. The second runner up.
Kuulpeeps Legon: Yeahh she was great too. Okay so Valerie. I'm sure you know a lot of guys were spotting you from all angles so you know what? Tell us your specs so that those who don't stand a chance can drop out of the race sharp!
Valerie: Lol! I think I'd rather keep those specs to myself and observe so no fake person comes my way.
Kuulpeeps Legon: Ei so no specs? No light skinned short boy things?
Valerie: LOL nahh no specs.
Kuulpeeps Legon: Issa free for all guys!! Look sharp and send in applications lol.
Kuulpeeps Legon: What did you win? As the official Face of Jean Nelson?
Valerie: A couple of stuff: a blender, phone, kettle and some other stuff
Kuulpeeps Legon: Wait. Rewind. A phone? Ay Nelson's got the dough!!
Valerie: Yeahh some beautiful yam bi oo
Kuulpeeps Legon: Lmao! Back to your love for music, who's your favorite artiste in Ghana right now?
Valerie: I really like Miss V but the song I'm in love with right now dierr it's "Angelaaaaa!!!!!"
Kuulpeeps Legon: Cool. Cool. So let's get this interview over and done with before I start expressing my opinion on 'Angela'. If you were given the chance to put a particular quote on a T-Shirt, what would you write?
Valerie: "The only time you fail is when you fail to try again"
Kuulpeeps Legon: Interesting. On a scale of 1-10, how much of a Cardi B are you? Attitude wise.
Valerie: Hahahahaaaa!!!!! How is Cardi B's attitude?
Kuulpeeps Legon:  Lol herh you've not heard her talk?? Realest mf out there!!
Valerie: Hahahaaaaa!!!!! Well, I'm very plain and easy going. I say what's on my mind and if I have a problem with you, I'll let you know so we solve it. I'm very friendly too so I think you can grade my attitude based on that. Lol
Kuulpeeps Legon:  Guys…what should we give her? A 7? Or 5.5???
Kuulpeeps Legon: great chatting with you, Valerie!! You're amazing!!
Valerie: Thanks. Always my pleasure.
Photo credit: KayPee (Slice Imagery)