* For the purpose of this write-up, the names of the individuals who took part in the Controversy Court will be with-held.
The first 
Controversy
 Court came off on Wednesday at 4:40PM-prompt in Lecture Room 218. The topic of discussion for the first session was "
Is there a Silent War on Ashesi Campus
?"
The highlight questions for the discussion were based on the following:
Is there indeed tension between nationals and international students on Campus? If there is, why is that the case and how does it manifest itself on campus? 
Does classism exist on campus? How does it look like if it does and does it have a positive or negative influence on student social and academic relationship?
Are some students marginalized due to their perceived "lower social class"?  
Is there tension between Fee Paying students and MasterCard Scholars? If there is, why is this the case and how do these tensions manifest itself in daily social and academic interaction?
Ruling
In the end, the house came up with the resolve that miscommunication and misinterpretation is a leading cause of these perceived and real tensions that exist in various ways among students.
It also highlighted the fact that students need to be careful and thoughtful with what they say. Although you may not intentionally say something to mean something hurtful or detrimental, others could take it personally.
Students need to be more bold in confronting oppression and ignorance around them. However, they need to be emotionally intelligent about  how they engage when faced with these situations, since there is a fine line between being bold and being arrogant.
The Hypocrisy in staffulty (staff and faculty) relations with students and  among students in dealing with one another should just stop since it's detrimental to achieving the Ashesi goal of producing ethical entrepreneurial leaders.
Actions to be Taken
There is a need for a cultural intelligence program on campus to reduce the ignorance among students about other African cultures.
There is a need for the Ashesi Student Council (ASC) to collect data on students' comfort and security within the Ashesi Campus.
More social bonding programs need to be introduced, especially during orientation week to break the sub-conscious habit of nationalism and seclusion and foster internationalism and friendship between national and internationals.
There is a need to re-look at the purpose, design, journey experience and activities of the Freshman Orientation program to create a more informative and lasting socially cohesive and inclusive experience.
The theme for the next issue is 
"Can a Person be Spiritual and Homosexual?"
 . This will take place on Wednesday 4:40pm in LH 218.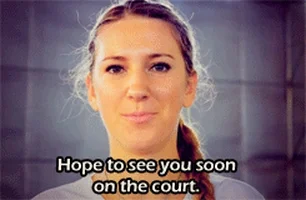 Written by: Kwabena Twumasi Ankrah