Everyone had been applauding Jean Nelson for an amazing hallweek program line-up and we all couldn't wait to turn up for the artiste night on Saturday.
Everyone thronged to the car park because charley!! The artiste line-up promised was mind blowing!!!
Impressive huh???
So we were all excited until….
Wait what??
Our hearts cut small but hey… one artiste not coming is not a problem right??
So charley we move!!!
Some of us even got to the hall earlier to enjoy the Hoops and Jams show where the halls competed in basketball while some music was played for us to jam to!!
Charley the party started early!!!
People went wild when La même gang pulled a reverse Magnom
We were already rehearsing how we will dance to Yaa Baby!!!!
Until hours into the show, we saw this:
Ei Jean Nelson. Warris going on????
At this point, people started to lose hope. Looked like #StandoutXperience was going to end on a bad note.
The consistent stream of "underground" artistes and "technical difficulties" confirmed everyone's suspicions… until,
Surprise!!!!
Feli Nuna came and wiggled some assets to the excitement of the guys.
The "technical difficulties" almost ruined her performance, but charley she went hard even when the power cut.
Eventually, she had to leave and well, a lot of people left too cos it was almost 11pm and that meant the show was over.
For those who left, sorry wai, cos Kwesi Arthur and B4Bonah came at the last minute to give us some 5 minutes jam!!!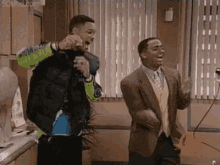 BUT the real hero guys!!! The real hero was Kojo Manuel!! MC Superman!!! He was every artiste in one!! From patapaa to Dj Khaled charley! He performed it all and got the crowd hyped!!!!!!
Basically, he saved the day!!!!