Just like The Glitz African Fashion Week, the New York Fashion Week, and all the other fashion weeks, Ashesi University College will also be hosting its first ever fashion week, this coming week.
It is a week for Ashesians to explore diverse fashion statements, and also to express themselves through what they wear. The Fashion week will be held on the campus premises. Let's just say the campus is basically the runway. Okaaayyyy!!! From the hallways, to the cafeteria, to every path on this beautiful campus. Just strike a pose, and click post.
The Ashesi Fashion Week kicks off on Wednesday, the 1st of November and ends on Friday, the 3rd of November.
The themes for each day are:
Day 1 – Street Casual
Day 2 – Hip Hop Themed
Day 3 – "In-Trend" Style
There will also be a photo booth to capture all the unforgettable moments and fashion styles that will be trending during the week on the hillside of town.
During the week, there will also be designers from across the city to exhibit their collections for the Ashesi Community to purchase at their will. Isn't that so cool. You don't have to go through the hustle of going through the  Brekuso road to get yourself some designer clothes and accessories.
What is an Ashesi event without food. The Entertainment Committee got you at heart. Not only will we be bragging about our various fashion statements, we would also eat and dine like real New Yorkers. *wink*. Throughout the three days, a large variety of dishes will be at your disposal. Make sure to come with the dough.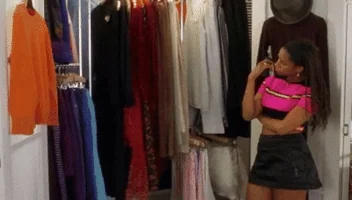 Don't forget to flood the gram with the hashtag, #HillFashion, to stand a chance of winning amazing prizes from the Entertainment Committee.  An award will go to the best dressed person who satisfies all the themes for the three days.
Ashesians show the world that #WeGotGame