It's that time of the year again. The University of Cape Coast (UCC) handed out degrees to deserving students.
Some of you Kuulpeeps have already experienced this day, while others are just counting down to the weeks, months or years to their own graduation from uni.
As UCC handed out these awards, one person stood tall as the most deserving student this year.
Since we are officially in the business of searching for and hanging out with Kuulpeeps only, we did just that.
Kuulpeeps met up with the ''OVERALL BEST GRADUATING STUDENT OF UCC'' who is graduating with CGPA of 3.93!
No… that's not a typo.
A CGPA of 3.93!!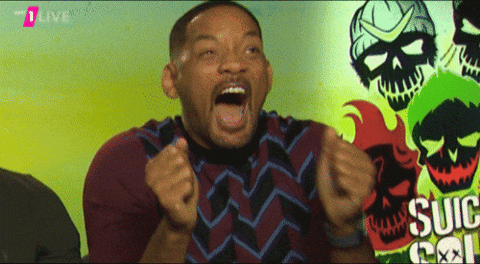 There are some people who had this incredible score for just a semester and that was it for them, but to maintain such a score for 8 semesters in UCC is just amazing; we just had to meet up with Ebenezer Amoh also nicknamed – ''TA OVERALL''. He read Actuarial Science.
This is one long conversation – you'd want to grab a chair.
Kuulpeeps UCC: Hey you, Kuulpeep, wait up… Your friends have been playing catch with you and your GPA, we aren't going to do that on this walkway. First of all, congratulations!
Ebenezer: Thank you very much.
Kuulpeeps UCC: Surely, you must be feeling like walking in the air today. How do you feel about this achievement of yours?
Ebenezer: It feels really great, it's unexplainable…, it's just amazing… erm… there are no words to describe this feeling! Words can't capture this moment.
Kuulpeeps UCC: Of course it would feel great, after all, you are graduating with 3.93, tell us, did you always expect this score? You know, to beat everybody in the university?
Ebenezer: I actually wanted 3.95 or perhaps 4.0
Kuulpeeps UCC: Ei… you really did aim higher. You were going straight for the goal, huh? So you mean, you are not satisfied with this? You were just 0.02 short of your minimum target.
Ebenezer: Ohh I am so satisfied and grateful.
Kuulpeeps UCC: Wait, we sense something here. Do you want to share with us why you couldn't hit the 4.0?
Ebenezer: Well, long story short. The second semester happened and then it came along with a course called Communication Skills.
Kuulpeeps UCC:  Oh yeah, we feel your pain. The dreaded 'commskills' programme! That's the bane of most students. You're certainly not at fault here.
Ebenezer: Yeah the dreaded the 'commskills'. I had a C during the second semester and it kinda dropped my grades a bit. I think I had a 3.9 after the 1st semester but after 2nd semester, because of 'commskills', I had dropped to a 3.83. After that, I knew that maybe getting the 4.0 would be difficult. Then I set my eyes on getting a 3.95 and that motivated me to achieve what I have today. I had to work harder to make up for the harm 'commskills' caused.
Kuulpeeps UCC: Whew… You must have some kind of motivation to be able to want this for yourself and not just want it but actually, put your back into it and achieve it. There must be more motivation than just the will to make up for 'commskills' misfortune, right?
Ebenezer: Well, I have that intrinsic motivation to be the best to please my family, school teachers at Swedru School of Business, role models and church.
Kuulpeeps UCC: Which church did you attend?
Ebenezer: I am a proud PENSA member and I was also the Evangelism secretary.
Kuulpeeps UCC: What is your family like? They must be strictly ensuring that you maintained a CGPA above 3.9.?
Ebenezer:  I am from an average home, you know 'not so rich and not poor' either, just a fairly moderate home. (Laughs)… My parents never received a formal education. They do not even know what CGPA is or what 3.9 is. It's just humbling to know that their son can achieve this.
Kuulpeeps UCC: In all this, you might have needed people to look up to. People to show you that this was achievable?
Ebenezer: Oh yes, I did have people to look up to. All the role models I chose when I came to UCC were 1st class students with CGPA of 3.8 and above.
Kuulpeeps UCC: oh… that must have been a bunch of nerdy role models and we're are not surprised. Did you also use CGPA as a criterion in choosing your friends? Did you choose friends with CGPA 3.8 and above?
Ebenezer: oh no… (Laughs) I have a lot of friends who are not first-class students. I am very selective of my friends though. I look out for people who can add good values to my life and are willing to teach me how to get through life, while they also learn same from me. I am at peace with everybody, but I don't call everybody my friend.
Kuulpeeps UCC: Okay, so let's talk about your love life if you don't mind…err, did you or do you have a girlfriend?
Ebenezer: ohh No.. ooo (Laughs)
Kuulpeeps UCC: You never had a girlfriend, because she would have wasted your time?
Ebenezer: Not really oo (Laughs) I was not just ready for a relationship?
Kuulpeeps UCC: Are you even social? Do you have any social media accounts?
Ebenezer: I am on Facebook and Whatsapp, not the other ones… Maybe that's because I use an almost 'yam phone', so you know…
Kuulpeeps UCC: When you were in school, did you like attending social events on campus or were a bookworm through and through?
Ebenezer: (Laughs) Occasionally I would attend some of the events; it was just not my thing like that, you know…
See Also: EXCLUSIVE: Interview With The 13 Year Old Mathematics Student In KNUST
Kuulpeeps UCC: What would you say helped you to achieve this success?
Ebenezer: Firstly, it must be God, see I'm a Christian and an executive of my church so I can't leave God out. I believe all these successes have been achieved by the help of God. Then you have to study hard. I believe in academic miracles, but it doesn't mean I have to be lazy. I think those who sit back doing nothing and expecting God to let them excel perhaps do not understand the ways of God.
Kuulpeeps UCC: We want to know about your studying tricks, what are some of the things you did that you think helped you to study? How does one study well in UCC?
Ebenezer: I think that I attended a lot of group studies. I also offered personal assistance to a lot of people, teaching is actually a good way of learning. I also asked to be taught by my colleagues whenever I had difficulties. You also have to be really persistent and it's UCC, so when the quizzes and things are not going your way, stop being anxious and just be cool. It's not a do or die affair. Trust that everything will be fine.
Kuulpeeps UCC: That's kuul and easy for you to say. Did you go for any extra tuition during vacation?
Ebenezer: Daabi oo. I actually taught some remedial classes when I was in my 1st year, I did a couple of internships and helped my mother in the farm mostly.
See Also: It Runs In The Family! Meet The 13 Year Old KNUST Student's Sister
Kuulpeeps UCC: Considering your family background, do you think you were you under pressure to excel for your family?
Ebenezer: mmm. I think I was rather under pressure to deliver for myself. I would have disappointed myself the most if I had not delivered. My family is very proud of me.
Kuulpeeps UCC: Most graduates get gifts on graduation day. For an overall best graduating student, you must have a truckload of gifts. Have the gifts started coming in from family and friends?
Ebenezer: yeah! (Laughs) Some have started coming and I know there are more to come.
Kuulpeeps UCC: We sure hope there are more to come and we wish you all the best! You are one heck of a Kuulpeep. CONGRATULATIONS!!!
Ebenezer: Thank you very much Kuulpeeps.
Written by: Francis Obeng