Too early to talk about this?
I think not.
You know dem things, when a controversial topic pops up among friends, yeah…. let's have that convo with you today.
Will you be courageous enough to stay at home after 20 whatever years of formal education just to take care of your kids? Or do you intend to act on being a new generation stay at home mom, unperturbed? Before you bet your life that you'd never trip like that to leave the workforce and live at home with your kids, hollop, think it through….
You naah imagine how as you are single with only food, shada and manicure to nag about, see how you wake up at 4am to beat traffic and get to work around 9am and get back around 10pm after all the plenty talking and walking around in the office. You don't even bath norrr you sleep when you get home, and you even call this stress? Add a husband and baby to that equation, what are the chances of you leaving your job now? There are even times when mothers feel pushed out of their jobs. You know, they become a little too inefficient in the workplace.
In this era, house helps too have become someway oo, maltreating the life out of people's princes and princesses when they are left alone with them. Why, you didn't see that viral video where the nanny threw the small innocent child like choobi erh? Fa woho adwen…
Talk of flexibility. Finally you can live your life how you want to. Today's stay at home mom can be anything she wants to be, in the comfort of her home, and at the reach of her baby. Now that jobs are coming from the internet and social media and all that, and then there's the conventional business establishments and life skills to try your hands on. What is education if you can't use your knowledge to improve on yourself? And improving does not always come from working in the office. Think about that too.
But wait oo. You are there saying if your husband asks you to stay at home to take care of his kids, you won't. Once there is financial security at home, staying at home to take care of children could be a piece of cake.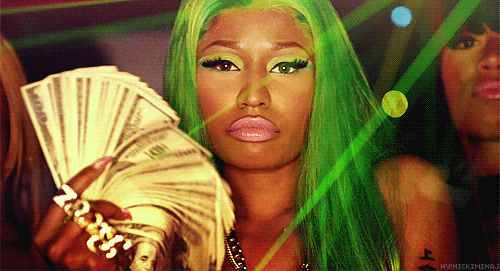 But how many of us are even lucky enough to land on a rich boo. When it comes to the part where you have a lot of mouths to feed with little resources, do you have that choice to dote on your baby with the 24/7 care? Stress mmom dier we all pass through some….
Managing your little one shouldn't have to be your only profession. We get the fact that morherhood is quite difficult, but disregarding any source of income can be detrimental real quick! If the future were that clear, we wouldn't be taking ourselves through all sorts of things to make it bright. Keep that in mind and appreciate your grind, whatever it is.
This shouldn't be a question of what you are willing to do – being a stay at home mom for the best reasons or keeping your job at all costs – It just has to do with having a plan and preparing a back up plan to keep you solid and this is why it is more than important to have acquired a very good degree and a little work experience before resorting to being a stay at home mom… Because, just in case…..