Hey Kuulpeeps!!
It's Mid-semester exams and Ashesians are gearing up to make sure they make that A. I hope the exams so far have been great, unless…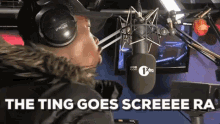 After the Managerial Accounting students had a hot 2 hour paper on Tuesday at 6pm, it was clear from the looks on their faces that man was really hot in the exam room. Even under cold blowing ACs, hmmm… It still didn't cool down the heat coming from the paper.
Joseph Awuah Darko best known as Okuntakinte, decided to surprise the class of 2019 with a cake he humbly received  on behalf of The Agbogblo.Shine Initiative team from Mr. Ahmed Dasuki. ✨ For the Managerial students, it was a way of recovering from Makosah's destruction.
It was a surprise distin. I mean who doesn't love surprises. I mean who doesn't love cup cakes.
It wasn't a party or a give-away. It was meant to celebrate as a team for a hard work done thus far in making sure the sanitation problem currently at Agbogbloshie no longer persists.
SEE ALSO: All You Need To Know About Okuntakinte's Agbogblo.Shine Project
All the best in your exams. And a gargantuan Thank You to Mr. Ahmed Dasuki. You made our night.