Not every "Legon girl" you meet is a regular main campus girl. Some are students on City Campus in Accra. They have their lectures there and write exams there too, most of the time.
Now if you thought Legon main campus girls give pressure, then you haven't met the City Campus girls. The presssureeeeee!!! Stop!
Take a look at an everyday City Campus girl's essentials:
Make-up

Make-up is an essential part of a City Campus lady's dressing. You'd rarely see them without it. It is a necessity and if you don't have yours on, you cannot sit with them.
The Shada! 
It's all about dressing to impress. (some particular group of guys tho). They compete with the guys when it comes to their sneaker game!! Dem dey dress to "kill" roff, but maybe that's because most of them come from home and do not reside around campus. Maybe the need to prove "Legon girl" is very important.
Lunchtime Special

Unbelievable, but as pizza and burger is to main campus girls, indomie is to City Campus Girls. After lectures, all the ladies avoid the gob3, kenkey and waakye joints like a plague and throng to Indomie joints.
Why dierr we don't know.
It's just a few ladies (usually the no makeup ones) who defy the odds and join the gob3 queue.
No car no convo 
City Campus Girls love guys with cars!!! They have a special liking for the guys with cars who live on the campus (main) so that they can drive them to and from campus. They are also really selective in the kind of male friends they hang out with. If you don't fit their definition of cool (guys who wear nice clothes & sneakers) then you will gnash basaa!!
Sachet water? Eeew what's that?
You will not catch a girl on city campus with a sachet of water!! Never! most of them go the bottled way and carry them along everywhere on campus!! One small bottle to last the whole day.
City Campus Colony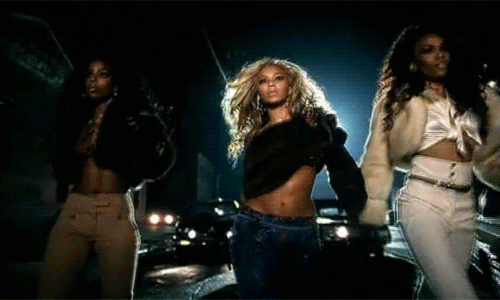 They also move in groups just like in high school, they go everywhere and do everything together, that's why it's so easy to observe them.
Written By: Manuel Tsikudo