It's a 'coming to America' vibes for Patapaa's One Corner.
Yes, we sent Azonto to the world and whether we like it or not, One Corner has got the international stamp of approval.
The song and it's sexual acrobatic dance is already making waves in Nigeria and now the Yankees have gotten on board too.
See Also: Just In!! One Corner Dance Penetrates Nigeria
Where else do we look next after Nigeria and America?? Regardless, America has gotten the vibe…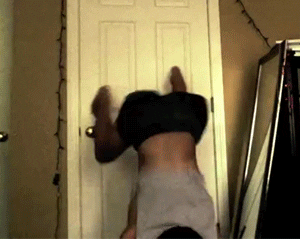 Just recently, a video came out where beautiful American ladies were hooked to the One Corner dance and it's hilarious.
More than six ladies were spotted having the time of their lives with the One Corner song. Looking at how they made good use of the club couches, seems like they've been getting some tutorials from the right places.
But whoever the DJ was though….Ma guy, you know wosop!
This one dier, no wonder Patapaa says he is planning on an international tour. Well, now we know which 'abrokyire' he is targeting first, because sources have revealed that the One Corner song is making huge waves among the African community in USA.
Yeah, feed your excitement: