Kuulpeeps,
Y'all know that your Uber drivers rate you after you have patronized their service, right? So not only is it good that you leave a good impression, but also ratings of your previous pick ups will mean a lot in the future. Since we care about you, we have compiled some do's and don't's when picking up an Uber, so that you won't disgrace yourself, cause boys kasa….
"Are you the Uber guy?"
Apparently, the 'Uber guys' don't like that. Uber drivers prefer that you call them by their names as you see on your phone screens when you confirm pickup. Once you have seen their names, you have no excuse to call them any other name.
Be ready
Don't confirm pickup when you are five minutes to finishing your makeup or putting on your sneakers, like, it's just plain rude. To these Uber drivers, time is money. Every second counts to getting a new customer in their cars, so taking up their time is not something they are often happy about. For the sake of courtesy, make sure you are all set before you confirm pickup.
Hopping In
I bet you didn't know that you have to ask for permission to sit in the front row. Yes! If you are the only rider and you prefer to sit in the front with the driver, it is advisable to ask to do so. Other than that you can comfortably take your seat in the back. But why would you prefer to take the front seat though…? Do you really wan to be engaged in a conversation about global marketing throughout your journey? Because basically sitting in the front just screams "ask me a question".
Clean up your mess!
Don't leave your Malt n Milk biscuit wrapper and Coke bottle anyhow in the car. It's just not fresh. Whatever food or drinks you had, it's just sheer courtesy for boys and girls to clean up your mess by taking it away with you, otherwise you could prompt the driver to dispose it off for you, by first packaging it nicely and placing it in convenient places like the door compartment on the car.  Oh, and not everyone is comfortable when you smoke around them; avoid smoking in the Uber car.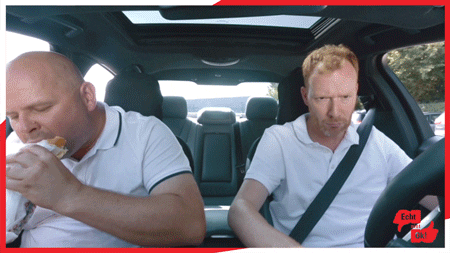 Don't touch controls without permission
It is up to the driver to play your music. Some customers hand over their phones for song to be played from their library but that is only if the driver agrees. Politely ask for your song to be played and don't be touching controls on the car as if you've bought a car before.
Dont cancel rides last minute
It's not fresh to bail out of a ride after the driver is at your destination. But why? If you know you are not sure, think it through before you go near the Uber app. And those people playing those 'let me see if it will work' games, gyae nkurases3m no!
Be respectful
Nobody likes to be talked back to. We know you have money to buy all the things in your world, but don't be venting your pride on someone like that. Please be respectful and polite to Uber drivers. They have a lot to deal with, like everyone else so be human. After all, you get five stars for being an excellent customer, how does that hurt?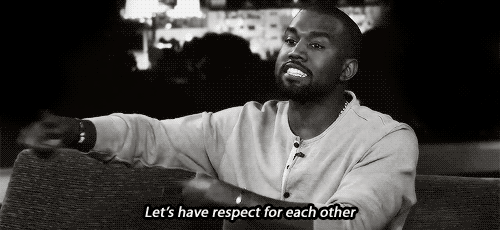 Safety
For the sake of safety, please pick up rides at well lit, public locations. If you're not sure about the driver, you can always view his ratings to scrutinize his performance with previous customers.
Tip the driver nicely
For me, I won't give money out as a tip mmom. This is Ghana, my dear. However, I show appreciation and tip nicely by giving really good rates- no drama, smooth ride, a calm personality, welcoming service and a fast ride will definitely get a five star from me. It's courtesy to rate all your rides after you've had them, because your rating goes a long way to helping others when choosing a driver. And FYI, an Uber driver can be sacked for having bad ratings to a point.
So guys, as you confirm pickup, don't forget these things. Prove that you are fine boys and fine gerrs of Gh and let these drivers stop discussing and laughing about you on WhatsApp group pages for being kolo!