After some couples fall in love, their most crucial problem could be the distance. Perhaps he is far away in KNUST and you're in Ashesi or Legon. Your friends will definitely say that the relationship wouldn't work out because of the distance.
Kuulpeeps wants you to keep your relationship, that's why we worked on this story for you.
There are tricks you can pull off to keep the spice and that fire burning in your relationship.
Give each other pet names
This is cute and fun. Instead of calling him by his original name, why not try calling him "Mashmellow" or "Habibi". It keeps the lovey-dovey going on-and-on.
Communication is key in a relationship. There are lots of online platforms and social media applications that make communication much cheaper and convenient. Some of these are Skype, Facebook, Facetime, and others. For the insecure ladies… video call is the best alternative if you want to see and know what your man is doing 24/7.
But too much of everything is bad. Always try and do it in moderation. You don't have to talk to him every minute or second of the day. In that way, the love and suspense die quickly.
You are both in different universities and as such you have different schedules. Know your partner's time table. Let him know when you're free, when you have lectures, and when you have group or club meetings. With that you both get to know the right time to have your sweet talks. You also get to know the right time to call or send in that motivational message before final exam, mid-semester exam, a quiz, or a presentation.
Gift each other with something to hold on to
Long distance can be difficult and tough. Most people attach meaning to the things and objects they experience in their daily lives. What might seem of importance to you might be of little or no value to someone else. There is always relevance and power in a memento. It is the little things that keep the two of you connected. This could be a ring, a necklace, a bracelet, or any thing which is of importance and meaning to you both.
Make it a point to pay each other visits
Visits are always fun and exciting. The feeling is just electrifying. After weeks or perhaps months of not seeing each other, you finally get to do the things you two have been yearning to do. Like the kissing, hugging, cuddling, and perhaps he gets to open up the cookie.
SEE ALSO: Why Young Women Are Holding Unto The Cookie
Sexting is highly important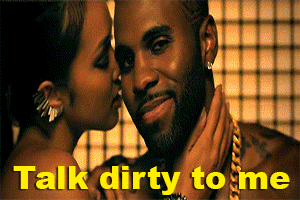 Most at times, you just want to get jiggy with your partner. The problem arises when he is not there physically. The alternate solution is to "Sext". This means sending sexual and explicit content to your partner. It's encrypted with WhatsApp though. wink*… Please don't send him or her your nudes. It's not wise.
SEE ALSO: You Are Killing Yourself If You Don't Do These Five Things After An Orgasm
Let your partner know what is expected of them when they are far away. So that neither of you would be taken by surprise when either of you do things outside the walls of the relationship. Temptation is real. There are hot spicy yellow plantain chips girls, as well as sweet melanin girls, on every campus. Let him know what is a NO NO and a YES YES. And you both should be open about it. For example; if he is not supposed to grind a girl during campus events let him know.
SEE ALSO: How To Detty Yourself In Your Dorm Without Making It Obvious
Stalk each other on social media
Follow each other on Instagram and Snapchat. Post a picture about him or a memory you both shared together and tag him. Tweet each other. Like each other's pictures. Stalking is fun. Just be cool about it.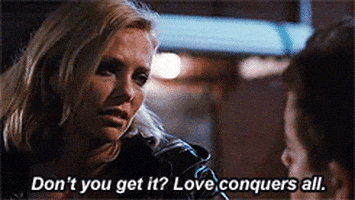 Don't be afraid of a long distance relationship.