Since we first reported on a certain One Corner song and its associated weird dance, there hasn't been any musical event or even family ceremonies such as weddings and funerals that hasn't played the song.
See Also: #One_Corner_Dance: This Is The New Social Media Dance Challenge You Must Know About
First becoming popular during the Agona Swedru festival, the One Corner has since gone mainstream and its craze has even gone international.
See Also: Just In!! One Corner Dance Penetrates Nigeria
But for its backlash from the moral conscious Ghanaians, One Corner may well be on its way to becoming the next Azonto, remember our other Ghanaian dance export that was appropriated by Nigeria?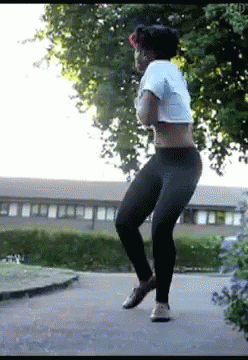 Yeah… that one.
While all of us do laugh at people who are crazy enough to perform the humping and sexually suggestive dance to the One Corner tune, it turns out authorities at the Islamic Senior High School (ISSEC) in Kumasi are not amazed.
Thirteen (13) students of the school are due to face the school's Disciplinary Committee for misconduct.
The students, comprising nine females and four males, appeared in a video that showed them dancing to the popular 'One Corner' song from one of their classrooms.
The students were said to have taken the video and shared it on their personal Facebook pages and on YouTube.
The circulation of the video prompted a swift action by school authorities who summoned them for interrogation.
Parents of the students were invited by school authorities on Tuesday for a meeting which lasted for hours, Citi FM reports.
The school is currently investigating the issue, as a result it is not yet clear the kind of punishment that will be meted on the students, if any.