Finding the perfect relaxation spot or a place to chill or have fun in a new environment can prove to be a gruesome task in itself.
Trust us, we know. When we came to first year, we hopped from one place to another, one spot to another just trying to find the ones that were cool enough to hang out at. And eventually, we did. we found them. And every year since that, we watch as freshers come in droves and go through the same struggle we went through.  So this year, being the good Samaritans that we are, we decided to do you guys a favor and highlight the cool places for you. Thank us later.
THE BEACH
Soothing stretches of sand, coconut trees, the coconuts themselves (lol), palm wine (for those of us that love it), a sea that stretches into other countries and a cool relaxing breeze. Do we need to say anymore? The beach is always the best no matter where you go. The perfect spot for picnics or for dates or even just for a stroll. Before you find your feet in Winneba and find out which other places you want to hang out at, the beach is a pleasing first step. And it never disappoints.
 KINGS AND QUEENS COURT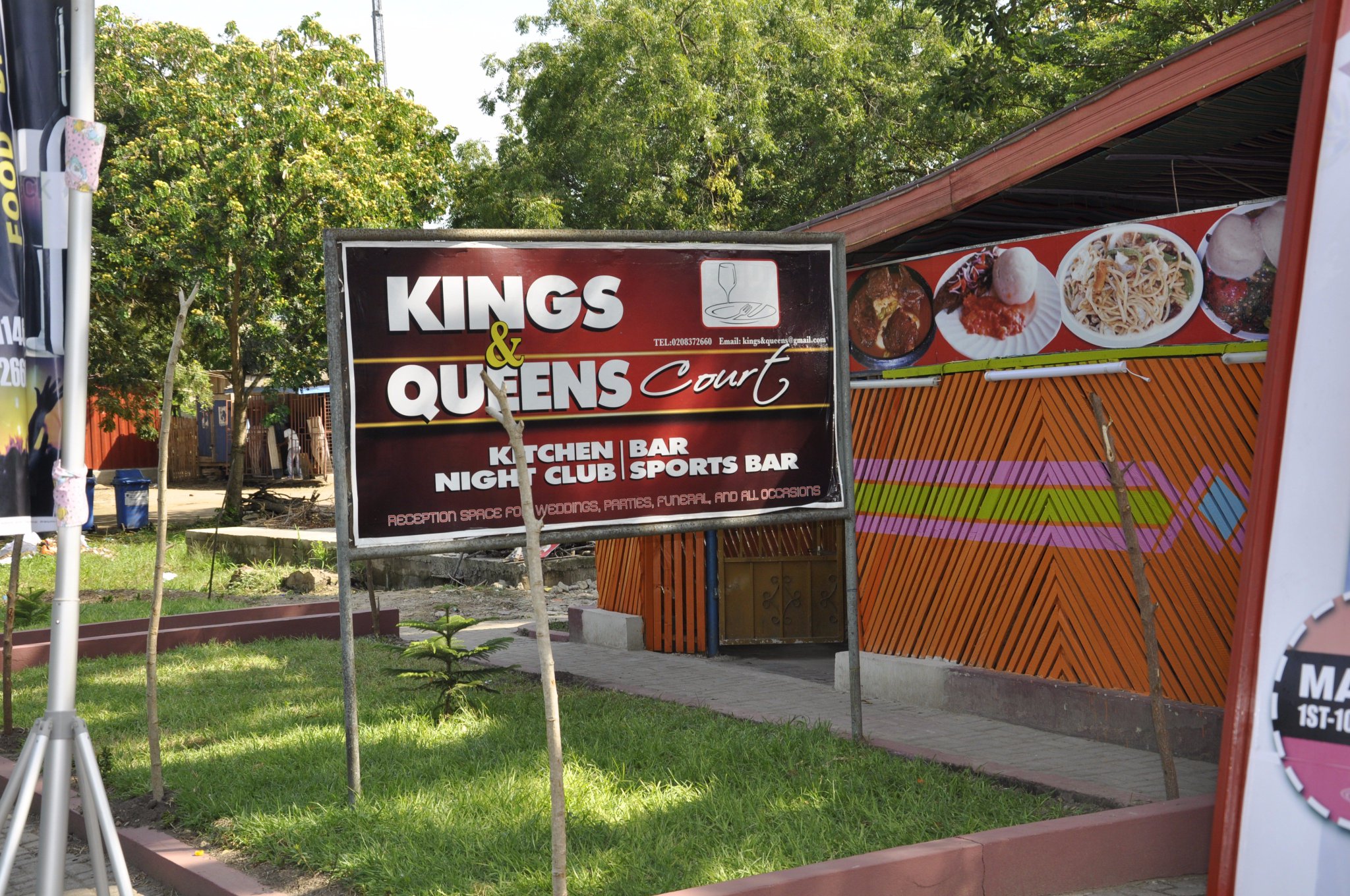 Known to be the main venue for any form of hangout in the bay, weekends at KQ are never ever dull. You can find KQ on your left hand side on the route that connects the main school entrance to Winneba junction. With an amazing DJ, they provide just the right setting for some ideal Saturday night rendezvous with the boys. A pub on the outside and a club on the inside. So if it's just to do a "sitting" or a birthday party or any chill out of sorts, we recommend this gem of a place.
SAT C NIGHT CLUB
Still relatively a newbie since they just opened about 8 months ago, Sat C took the Winneba club business by storm. Not long after its opening, it became the number 1 party joint for a very large majority of the student population. Spacious club setting, dope ass VIP lounge and an environment to die for, Sat C really is the arena that offers you the ultimate clubbing experience…There's a reason they're called Satan City!
SCOOPS
Personally, one of our favourite places to hang out. Located just around the Town Hall area, Scoops is the perfect place for a mini date. With a usually quiet surrounding, it is an ideal place for some good cold cream and some intimate conversation (if you know what we mean) *wink*.         
CONNIES ICE CREAM AND GRILLS
Amazing dishes, an awesome environment, excellent customer service; Connies has it all. Located just opposite HFC Bank around the Winnesec junction, we agree that Connies is one of our favourite places to be. A true top class restaurant that serves almost everything. And if you are as lazy as we are, don't worry. They do deliveries too!
RUN-OFF
Well known for their hi-life weekends, Run-off is the perfect place to chill with your sponsor, ladies (lol). Amazing food, great music, a genuinely serene environment. We personally love to do our crowd hangouts and mass dinners over there. You can find them just off the shoulder of the Winneba junction route. You can't miss it at all.
Apart from the above mentioned places, there are loads and loads of pubs, joints, hotels and other restaurants in the bay. All of these other places are awesome too because the fun never stops in the bay.
Written By
Benjamin Jilo Nketiah