See, it's either you're not a student or you're just a fresher if you don't know more than half of the people on this list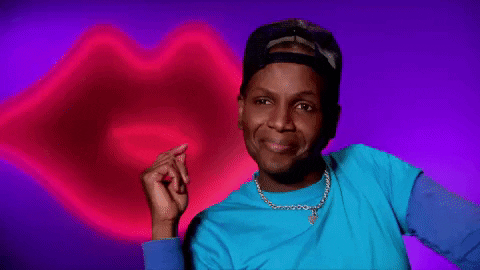 They're all over campus-literally…and yes, for all the right reasons.
These ten students have accomplished a lot in their respective fields and they stand out from the rest.
It's okay, let's shun the long talk and show you our top ten student personalities
Read Also: 8 UEW Campus Photographers Ghana Needs To Watch Out For!
Meet Alice Otchere Johnson.
She is a level 300 student. There's no doubt she is one of the finest gems the theatre Arts Department has. Alice won herself the noble award for being the Best Level 200 student in the Theatre Arts Department for 2016/2017 at the NUGS Excellence awards for the last academic year. Alice is a great writer and a blogger. : IG- @the_missaj
Michael Osei Gyekyei
Popularly known as Magma, Michael is well known on campus for his fashion sense. Osei Akoto, is a level 300 student in the Social Studies department. He is currently the Chairman of the S.R C entertainment committee. IG- @sirmagma.

Bobby Otis Owusu
Again from the Social Studies department is  Bobby Otis Owusu. He is a level 400 student. Bobby is a runway and a commercial model and oh! a fashionista too. He is an affable person and a great swimmer too. IG- @otis4real

Sena Bidi
Sena Bidi is a Level 400 Political Science student. She is the co-host of KBAJ TV, a campus based entertainment TV show. Sena is one of the best female basketball players UEW has got and she's a spectacular dancer too. IG @octa_sena

Prince Sarfo
X-chancellor as called by his peeps is a level 400 student from the Geography Department. He is the best basketball player you will find on the UEW court….yeah we said it! IG- @x_chancellor
Catherine Adjei-Wiafe
Catherine Adjei-Wiafe is the reigning Miss UEW. Catherine is a level 300 student from the Home Economics department. She is also a sports personality. Undeniably, Catherine is the best female discus and javelin thrower for UEW. She plays basketball too… She is definitely not your average pageant girl. FB- Catherine Adjei-Wiafe
Felix Owusu Asomaning
With photography on campus, this young man has set a pace. Felix Owusu Asomaning is a level 400 student from the Graphic design department. Capturing moments is a passion he lives with. IG- @ningsphotography

CobbyMyke
King of the microphone, Cobby, is one of UEW's finest Emcees. Cobby is a level 400 student in the Social studies department. He co-hosts KBAJ-TV with Sena Bidi . IG – @cobby_myke
Ramatu Issan
Rama is an English student and in level 200. Rama De Jesus is a runway model and a photo model. She likes to sing and read. She is the president and host of KubiLive chat, an interview blog.  IG- @rama.dejesus

Festus Anderson Eckow Baidoo
The Hunterman is a level 400 Geography student, a singer and a songwriter. With his amazing voice, Eckow Hunter is doing well for himself in the music industry and we wish him the best of luck…hope to see you at the Grammys soon.  IG- @eckowhunterz

You have a problem with this list? Or you think we left someone out? Just drop your concern in the comment section.
Written By
Jochabel Nana Aba "Nokoslim" Mensah