Yes, Social Media Week Accra is ongoing.
We have had a renewal of our mindset.
And now we want to talk to you about LinkedIn.
If you know it already then you probably think it's one boring platform, if you have never heard about it then today is your lucky day.
Though all the other social media platforms such as Facebook and Twitter can land you a job, LinkedIn is was actually built to get you employed.
How cool is that?
During the 'Using LinkedIn For Professional Brand Enhancement' session at #SMWiAccra, Jemila Abdulai gave us a number of hard truths on why we should take LinkedIn more seriously that we currently are.
Starting off on LinkedIn is quite a task, but if you follow these tips that Jemila was kind enough to share with us, you should be saying hello to an appointment letter soon.
Met people on LinkedIn
If you create your LinkedIn account with a solid profile that has a very good profile picture and a beautiful cover picture that you want your would-be employer to see, the next thing you do is to import your email contacts.
If you're going to feel at home on LinkedIn, then it will better if you connect with some the friends you know already.
Forge connections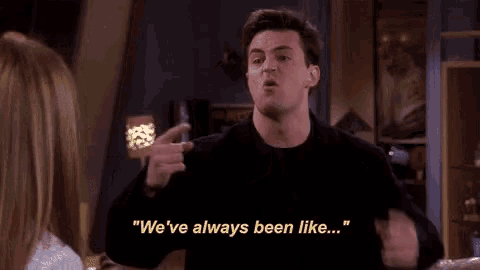 Now that you have connected with some of your friends on the platform, the next step is to connect with people outside of your circle of friends. Hit them up, connect with them and build a relationship from there. This is professional ingratiation.
Ask the company you Interned at to give you a recommendation on LinkedIn
On LinkedIn, one of the key reasons why someone will connect with you is when the person thinks you will be of value. For beginners, it's mostly your skill sets and recommendations, mind you, Human Resource Managers are also constantly scouting LinkedIn to recruit people.
Getting a recommendation from someone on your profile is very helpful. If you have ever interned in any well-established institution, chances are someone there has a LinkedIn account. Politely ask the person to give you a recommendation on LinkedIn. If your boss asks you what you want at the end of an Internship, don't ask for money. Ask your boss to give you a LinkedIn recommendation.
Networking is a two-way relationship, exchange help, give people recommendations
We know you think of yourself as a beginner or probably too young to give recommendations. Actually, once you're on LinkedIn, your recommendation is also very important. If your boss or senior colleague agrees to give you a recommendation, do the same for them. You can talk about how your boss helped you to gain on the job experience. You'll earn a lot more respect from your boss if you do this, the next time you ask for a favor, you know he/she will help you out.
When people help you, give them an endorsement on LinkedIn
Apart from trading recommendations, you can also trade endorsements. Endorsements on LinkedIn are like someone saying offline that you are good in say, graphic designing or marketing. The difference between the LinkedIn endorsements and recommendations is that recommendations are more of a letter while the endorsements are just for particular skill sets you possess. E.g: Photography, video editing. Give people endorsements and they will return the favour. As you do this, you're also building a particular identity for yourself in the eyes of an employer.
Put an Executive Summary of your research work on LinkedIn
All the research papers that you write while you're in school and never get to see again once you turn them in can actually get you something beyond a grade. If you put the executive summary or abstract of your research paper on LinkedIn, it tells people who visit your profile the kind of expertise you have. If someone also cites your work in another research paper, you can highlight that on LinkedIn to attract more credibility and prove to your employers that you can add value to their company.
Post once a week
LinkedIn is not another Facebook, Instagram or Twitter. It a professional networking space. You don't have to post your beach pictures if you're not looking for beach modelling gigs. Keep your posts to the barest minimum but don't go MIA from the platform too. It will be best to document your week and put them up as your weekly updates. The post must highlight things that an employer will be looking out for.
Contribute to a relevant LinkedIn Group
LinkedIn allows you to join industry groups and engage in conversations on changing industrial trends. Doing this will allow you to gain better understanding of the industry you want to join and also spot opportunities when they are on the horizon.
You can get a premium account for $30 a month
LinkedIn is like a dating app. This time instead of getting laid, you are getting yourself a job. If an employer is searching for people with certain skill sets, those who have the Premium Accounts will pop up first. This increases your chances of landing that job. You can also be able to tell which employer is checking you out.
Networking offline is still as important as networking online
We need to clarify this before we end it. Networking via LinkedIn or on the internet is not a total solution. You still need to actually meet people and connect with them offline. If for anything, most people are more likely to connect online with people they know offline.