The academic year has began and as mandated, all level 400 students are expected as part of educational courses to undertake a 4-month training exposure in various secondary schools in Ghana. Unlike vacation internships, students are expected to put into practice all they've learned  during their 3-year stay on campus. This short period comes with issues of rape, pregnancy, teacher-student affairs and arrest of interns.
We at Kuulpeeps want to provide suggestions for a successful internship since your graduation depends on this.
Temptations from students

Temptation from female students is an undeniable fact that you should be aware of and more of these will be coming your way. You're a young, fresh university student. Don't expect the female students not to like/love you, these kids are really cunning and if you don't take care, you will fall for them. These are what you are to do, avoid giving out your numbers to students, be strict; discipline them when necessary. Avoid asking female students especially, for favours. Don't even show them where you live unless you're given accommodation on campus.
Demeanour from permanent Staff teachers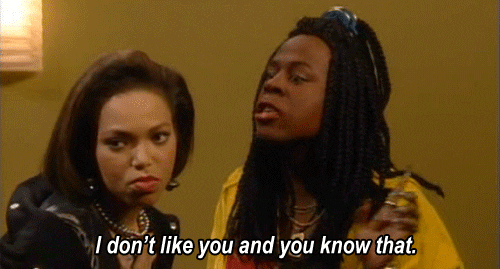 Another problem is the attitude of permanent staff teachers towards you. They will perceive you as dumb and inexperienced and they will tell you that whenever they are given the chance. You know what they say now "university products nowadays are just chew and pour, pass and forget students" so it is your responsibility to prove them wrong. Show to them you are actually a University student. You didn't just run through the school but learned a lot. Engage in adult conversation with them too. Try to accept corrections and criticisms. Remember, you need them more than they need you.
 Inadequacy of teaching and learning materials

Inadequacy of teaching and learning materials in most of our schools is a known problem which is eating into the effectiveness and efficiency of teaching in our schools, but hey…you can't let this prevent you from giving these kids the quality of education they deserve. It is every teacher's duty to be creative, innovative and resourceful,  so when a certain book isn't available, get them if you can, get a substitute to help you teach well, not because of the scores you'll receive but because the future of these pupils are in your hands. Make you sure you always have the necessary TLMs needed for each topic. Take the pupils out for field experience.
High cost of living

It's unfortunate most of you couldn't get a school in your locality so you have to travel to other areas to do your teaching. The cost of living differs in each region and locality, so I would entreat you all to spend economically. The transportation these days is a headache so it would be nice to get an apartment closer to the school.
Cruel mentors

Another hurdle you have to overcome is a cruel mentor. If you're lucky enough, your mentor will be calm and cool but if not you have to be careful. If your mentor turns out be cruel, just do as he says. Come to school early with your lesson notes well planned and prepared. Avoid conversations that will get you in trouble. Be gentle always.
Brace up and take your internship seriously, folks!
These are just a few problems, the comment box is available, leave problems you think have not been addressed and we shall try to provide solutions to them.