Re-sits are the worst!! Anyone who has had to re-sit a course before knows just how stressful it can be!
Sometimes, we didn't really study hard.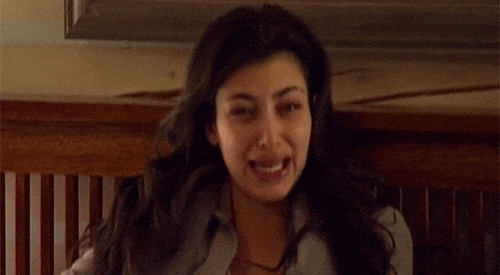 Sometimes too…the Devil is just evil.
… So if it's unfortunate and you have to re-sit a course, here's what you really need to know:
Main Re-Sit:
First of all,  DO NOT REGISTER FOR THE COURSE YOU ARE TO RESIT DURING YOUR NORMAL ACADEMIC REGISTRATION.
According to the SRC, it is illegal, the kind that can cause a complete cancellation of all courses, regardless of the fact that fees have been paid. Word from the University of Ghana Computing Systems instructs all students who have defaulted in this regard to as a matter of urgency, cancel out those courses while they await the official commencement of re-sit registration. Note that students who do not heed this directive could have all courses they have registered for taken out of the system.
Just because the course is open for the rightful students to register for it doesn't mean you, the Re-sitter has to register for it too.
Just be patient; constantly check the University's main website for the re-sit portal to open (it's one of those coloured boxes you see on the website) Once the link is available, click on it and follow the instructions.
Usually there's a form you fill and print online that you'd present at the Cash office to pay for the re-sit.
As at last year, 1 credit courses cost GH 25, 2 credit courses cost GH50 and three credit courses cost GH75.
 Supplementary re-sit :
With this kind, you usually write the paper you have to re-sit during the vacation. There's less stress this way. When the supplementary re-sit link is available on the main University of Ghana website, all you have to do is, again follow instructions, pay and then register for the course.
NOTE: Courses you did during the first semester that you have to re-sit will be registered for during your second semester and written during the vacation. However, courses you did during the second semester will be written during the next academic year's first semester vacation.
Confused?
Let's say you failed a course in level 200's first semester. To do the supplementary re-sit, you'd have to register for this course during your level 200 second semester, so that you can write it during the long vacation. But if you failed the course in your level 200 second semester that means you'd register during the first semester of level 300 and re-sit the course during the vacation.
NB: Supplementary re-sits are marked over 100 unlike the main re-sits where you have to write an IA and the exam.
Got it?
Great!
Now go ahead, write those re-sits and study hard so the re-sit demon does not rear its ugly head again.
Credit: Ag. Head, Academic Affairs Committee; Edmond Kyere