If anything makes things beautiful, it is the photographer's lens.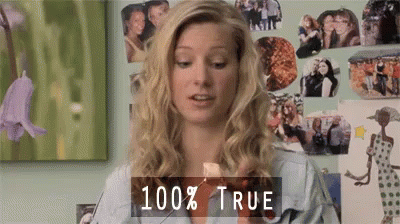 From matriculation to graduation, photographers help preserve our memories and help us to relive them.
Here on our campus, certain photographers have established themselves and managed to stand out above the rest. Their pictures are just on point and their styles are unique. If their efforts and discipline now is anything to go by, then the photography industry needs to be prepared because they didn't come to play.
Stand up for our eight Lords of the Lens!
Eugene Nana Kwame Opare, @TwaMePhoto
Eugene is a level 400 student studying Graphic Design. He is the CEO of TwaMePhoto, a photography brand that specializes in photography for weddings, portraits, events, fashion and commercials. When he is in his element, this lord of the lens prefers to be called Eugenius…of course, he really is a genius at what he does. His persevearence and commitment to his work sets him apart from others. Eugene is simple to reach, just reach him on his Instagram handle @twamephoto.
Christopher Adetti, @McPixels
Christopher is who we term as the prince of pixels. This Level 400 Graphic Design student was inspired by photography journalist, Geoffrey Buta to heed to the caling of the lens. Visit his handle @chrisrockmcl on Instagram, look through his pictures and you will see quality stare right back at you. He covers ebverything from weddings to events.
Samuel Andrews, @Astra_Concept
Have a shoot with this photographer and you'd think he's a longtime friend. The boss of Astra Concept is Level 300 Graphic Design student, Sammy whose inspiration is nature. This lord of the lens specializes in videography but give him a chance in photography and you'd be amazed. Hail him by his nickname Druppy and watch him transform images to cause emotions. Check him out @astra_concept on Instagram and Facebook.
Felix Owusu Asomaning, @NingsPhotography
If there is any photographer who doesn't mess with his branding, it definitely is Felix. Instead of the studio where he can manipulate everything in his favor, Felix does most of his work outside the studio where he is left with nothing but nature and the sun as lightening. He is a Level 400 Graphic Design student and his inspiration is Emmanuel Bobie (Bob Pixel). Get lost in his amazing work on his Instagram page @ningsphotography
Chuckee Frimpong Jnr, ViewMagine Productions
If you are a sucker for expertise and experience then your photographer is Chuckee. This camera god is only in Level 300 offering Graphic Design but has worked with international videographer, Unlimited L.A. who he lists as a source of inspiration to him. Jnr prides himself in having the best crew on campus as they've had a lot of exposure. Patrons say he works within time and has the best video quality. Have a look at his amazing work on Instagram @frimpong_chuckee_jnr
Joshua Larbi, @Silverline Photography
Have you taken a quality photo in the dark before? It's difficult huh! Well, that is what Joshua does. For Joshua, taking photos in the dark excites him. He feels that the dark reveals so many features of the photo. Our Level 300 Graphic Design student draws inspiration from modern photography trends. Test your dark side by visiting his Instagram on @silverline_boss
George Essel, @GshotPhotography
The photographers call George the master of locations. His locations for his shoots are superb. You find a slum, G-shot sees an inspiration. The photographer and videographer who though not a student is widely known by students since he is based in the Winneba township. Book a photo-shoot with G-shot and watch as he brings you results in record time. Glance through his work of art on his Instagram @g_shotphotography
Charlotte Agyarko, YODA
Right after her graduation from KNUST studying Communication Design, Charlotte saw a growing market here in Winneba which is now her playing ground. The beautiful photographer who is breaking stereotypes in this male-dominated field of work. She states God as her inspiration and believes in self-motivation and positive energy and attitude towards work. She is very prominent during the Winneba Fashion and Accessories Week events..She is our lady of the lens. Head to her page on Instagram @yoda2131
We believe in you guys! Make us proud!