Hey you Kuulpeep, just so you know, if you don't have a Netlix account then you better subscribe to it now!
Well, if you love "How To Get Away With Murder", "Scandal" and "Grey's Anatomy" then you've got no choice but to get yourself a Netflix account.
That's because, the woman who is responsible for all those dramas on television is moving house.
It has been reported that Shonda Rhimes is leaving ABC to join the internet streaming service Netflix.
Rhimes' biggest shows — "Grey's Anatomy," "Scandal" and "How to Get Away with Murder" — already stream on Netflix in various parts of the world after premiering on ABC.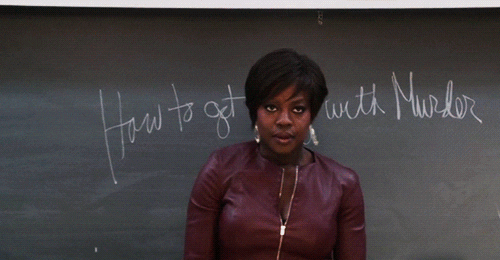 Though Rhimes' existing hit shows like "Grey's Anatomy" will keep airing on ABC, she will develop new shows exclusively for the streaming service.
Netflix wants Rhimes' future shows premiering on its streaming service, giving families even more reason to sign up and stay subscribed.
Rhimes said in a statement that she was looking for an "opportunity to build a vibrant new storytelling home for writers with the unique creative freedom and instantaneous global reach provided by Netflix's singular sense of innovation."
She said "the future of Shondaland at Netflix has limitless possibilities."