If you wrote WASSCE this year or you know someone who did, the sleepless nights are over.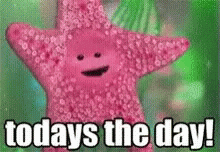 The days of dreaming about your results are over.
You can check them on the WAEC website now!
The West African Examination Council has released provisional results of the West African Senor School Certificate Examination (WASSCE) online.
Interested students can access their results online by purchasing WAEC pin numbers from accredited point of sales agents.
However, based on the provisional results, the performance at A1-C6 in mathematics showed a marked improvement over that of 2016 (32.83% to 42.73%), while English Language recorded a slight improvement (53.19% to 54.06%). On the contrary, Integrated Science showed slight drop from the 2016 performance (48.48% to 43.66%). Similarly, there was a drop in the performance in Social Studies (54.93% to 52.25%).
The entire results of candidates from 185 schools have been withheld pending the conclusion of investigations into various cases of examination malpractice detected during and after the conduct of the examination. The withheld results of candidates will be cancelled if found culpable or released if otherwise.
A total of 289,210 candidates sat for the examinations. That was 5.45% higher than the 2016 candidature of 274,26.  It was made up of 51% males and 49% females.