Picking a name for your child can sometimes feel overwhelming just because of the many options available to the Ghanaian parent. Whether to go for a Christian/English name or a local/traditional name or both.
Naming the child automatically is the duty of the couple but sometimes, it's likely that friends and relatives will offer suggestions of their own, whether you want them to or not.
You and your spouse might have difficulty in agreeing on a name as each person would prefer a particular name.
The most important consideration is to choose one you love but when the name you love is bizarre then you need to pause and rethink or speak to people near you.
Do not forget that ultimately, your child will grow into whatever name you pick.
This is the dilemma a woman finds herself. Below is her story;
"It's been Six (6) miscarriages and One (1) Stillbirth – that eventually also died -, in 11 years, before being able to carry my eighth pregnancy to its full term. You can imagine the joy in my heart after having this baby girl. She's one month, two weeks old now. We planned on naming her this July. Because of the unfortunate history before her birth, I was planning on either one of these names, (Grace, Mercy, and Comfort) but my husband says he doesn't like any of such names. I asked which name he had in mind, since she's his daughter, and he said "SPERM".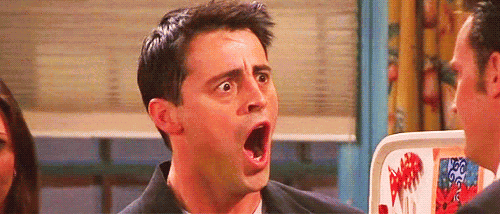 Initially, I thought he was joking but I realized he had stated calling her by that terrible name – anytime he held her. He wouldn't give me any reason why he chooses to name my child by that name. And because of that, we've been arguing every single day in the past weeks.
My mother came over to help us with the baby, and she's also not in favor of my husband's choice of name for our child, so she suggested we named the child without his consent, which we did, Four (4) days ago, when my husband had travelled​ outside Accra, to work.
The birth certificate has already been done. We named her "Grace'. My husband, after finding out about the naming ceremony and the birth-certificate, is now asking me to leave his house. He doesn't want to have anything to do with us.
He has already left the house, and has given my mother and me, up to the end of this month, to pack out of his house. His only condition to keep me and the baby is to allow him to name his child, SPERM.
My mother is suggesting we leave to her home and raise the child without him, but that's not what I want for my child. Our pastors have all talked him into reconsidering his decision, but he's still insisting, until the change of name on the child's birth certificate, he'd not want to have anything to do with us."
Your guess is as good as mine!! SPERM? Think about how the name will sound when you call this child: Is it nice to hear, or does it sound harsh? Does it go well with her last name? What is the meaning of the name? What will the name do to the child's self-esteem when she mentions her name and gets an awkward reaction?
She may have to bear the name till 18 when she is old enough to take decisions before she can change her name if she has any intention.
It's easy to research name meanings online to help you choose the perfect one for your baby, especially if you're having trouble finding one that feels right.
Source: 3news