Boxer Conor McGregor takes on TMT boxer, Mayweather in a much anticipated bout on August 26th.
The highlight of the boxing ring between the UFC superstar and Floyd 'Money' Mayweather switched from the various trash talk and publicity to McGregor's suit.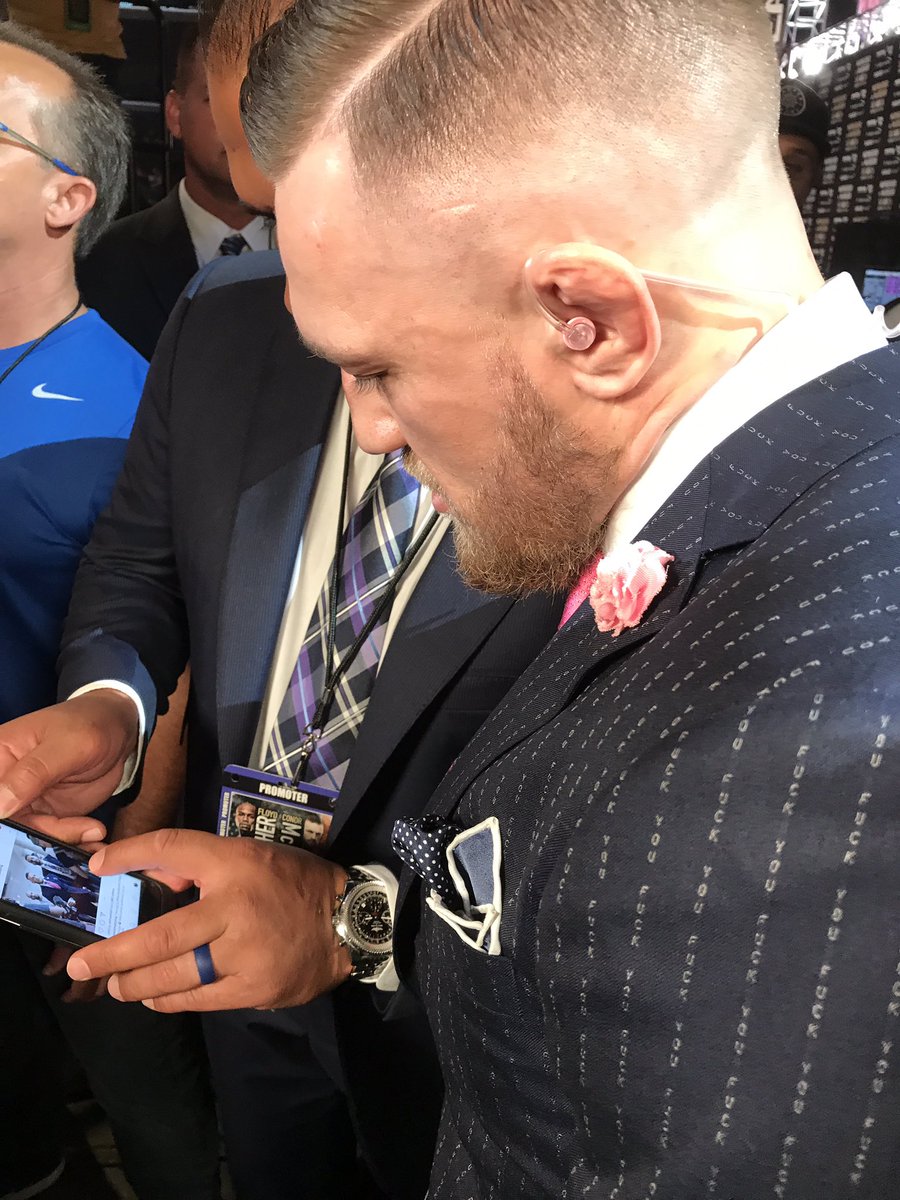 McGregor has taken his trash talk to Floyd to a new level…a more classy level we like to think. The boxer had on a three piece suit which had the words, "Fuck You" printed in Upper Case and we like to think the swear words were directed to his rival, Mayweather.
It's exactly the kind of suit we'd expect McGregor to wear following a lot of insults he has been raining on Mayweather. The 'Fuck You' suit was made by tailoring label David August. On the suit, CEO David August Heil states, "Conor has been a longtime client and friend of ours and we're deeply honored to be a part of this epic, historic story as it unfolds.
"With a force in sports and fashion like Conor, it makes our job exciting to create unique looks that enhances his natural confidence and power. He's a disrupter in everything he does and we're intoxicated by his passion and drive."….blah blah.. Long story short, McGregor paid close to $5000 dollars to insult Mayweather.
Apparently if you can't say it, you just have to wear it!