We do love to hear stories about people who achieve greatness against all odds.
Augustine's story in particular has got us on all levels of inspiration.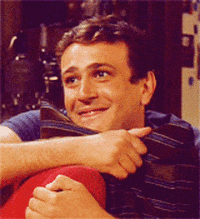 "I got home that day like a mad dog. Jumping, shouting and yelling with so much gratitude. Screaming my mother's name: "Mama, I got into Harvard."
She squealed with praises. Clapping vigorously for a while, quickly turned around and asked "what's Harvard?"
"I'll be going to the best college in the world on a full scholarship. It's in America!" I explained. I still believe she has no idea what that really means.
My parents have never been to school, and I'll be the first person in my family to attend college. My mom is a hairdresser in Aboabo, Kumasi and my dad sells vegetables. They're poor, financially.
They couldn't afford the cost of local university after I graduated from Opoku Ware School.
Consequently, I couldn't have made it this far without the help of others. People believed in me. Family, teachers, friends, and strangers. They saw my potential; felt my passion; and provided the support and guidance I needed.
Thanks to them, my dream of being a surgeon begins at Harvard this fall!"
Congratulations Augustine. Continue to make Ghana proud!
This story appeared on author, Rodney Nkrumah-Boateng's Facebook account.